More seniors and Elders in British Columbia will be able to maintain their independence and stay in their own homes as the Province funds an expansion of the United Way's Better at Home program to serve more than a dozen new communities.
"Staying connected to your community has never been more important," said Mable Elmore, Parliamentary Secretary for Seniors' Services and Long-Term Care. "Through this funding, our government is ensuring more seniors and Elders, including those living rurally, will get the help they need with day-to-day tasks so they can continue staying in their homes, which will reduce social isolation and strengthen community connections."
Better at Home is a program that helps seniors and Elders with simple non-medical tasks such as grocery shopping, minor home repairs, yard work, transportation to appointments and light housekeeping. From April 1, 2019, to March 31, 2020, the program delivered 191,147 services to 11,935 seniors and Elders throughout British Columbia.
In total, the Better at Home program runs 81 programs serving more than 260 communities through $50 million provided by the Province to the United Way of the Lower Mainland.
All Better at Home services are provided by local non-profit organizations and delivered by a mix of volunteers, contractors and paid staff. Those accessing the program are charged a fee for service on a sliding scale based on income. Eligible low-income seniors and Elders can access services free of charge.
"Income shouldn't be a barrier to aging safely at home and staying active in your community," said Isobel Mackenzie, Seniors Advocate. "As we continue our work to better help seniors across B.C., it's essential to have the right supports in place, and this expansion of the Better at Home program is one piece of that important work."
Expanding the Better at Home program is the latest in a series of improvements the Province has made to help older adults living at home. Examples include the expansion of bc211, a provincewide information and referral service that matches seniors and Elders with volunteers as part of Safe Seniors, Strong Communities, a COVID-19 response being co-ordinated provincially through Healthy Aging by United Way. In addition, the Province provided $633,017 in 2019-20 and a further $500,000 in 2020-21 to the Family Caregivers Society of British Columbia to better support caregivers along with seniors and Elders.
"The evidence shows that providing supports that help seniors and Elders to age in place contributes to their overall health and well-being," said Kahir Lalji, provincial director, Healthy Aging by United Way. "The needs of seniors and Elders across B.C. varies from community to community. That's why Better at Home is customizable to and accounts for the available resources and infrastructure in each community."
The Better at Home program observes all public health guidelines and Ministry of Health guidance for volunteers and staff to safely provide services throughout the COVID-19 pandemic.
Learn More:
To learn more about the Better at Home program visit: http://betterathome.ca/
Seniors can apply for services by contacting the Better at Home Program Provincial Office at 604 268-1312 or: info@betterathome.ca
Or by contacting their local community organization: http://betterathome.ca/organization-directory/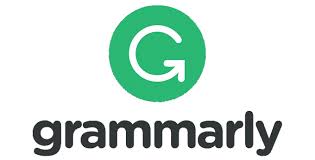 Please follow and like us: