British Columbia is on the campaign trail and the race is on with party leaders Andrew Wilkinson, Sonia Furstanau, and current Premier John Horgan has the party leaders. The BCNDP in a joint effort with the BC Green party has created and activated plan to help improve our Province with things like new schools and renovations to existing schools so that more classrooms can be created for the increasing population. Work has been done to make housing more affordable here in a Province where the joke is BC means "bring cash" because of the cost of living is so expensive. Forestry projects have increased and the economy had begun to take an upswing. When the COVID-19 Pandemic hit and business were closed the BCNDP worked to get the attention of the Federal Government for things that mattered to the resident of BC like BC Ferries. John Horgan would not let up the pressure until he got better funding for transit that includes the ferry system.
John Horgan called the election and Andrew Wilkinson goes on the attack against taxes that would hurt the average person. He wants to suspend the PST (Provincial Sales Tax) and the Speculation Tax on real estate. These two taxes help the working-class person live more affordably. The Speculation Tax has forced empty condos to become rentals. PST would starve government programs of nearly 7 billion dollars. Would the BC Liberals end needed program in order to cut a tax that only help the richer 1% of Provincial Residents? Once, a program is cut or starved it is very difficult to bring it back or replaced even through the private sector. The question would remain which party has the built their agenda around the well being of the Province first.
Sonia Furstanau is the new kid on the block but she is very well seasoned and fought as an activist for many years and she has just become the BC Green Party leader. Already, she has made a statement that would position her party against things that are harmful to our environment and our way of life. She understands that program that would promote things like fossils fuels and mining are going to pollute and poison our home.
Before politics each leader as a firm presence in standing up for the community, but that is what politicians should do. Speak to help the community. John Horgan was Union Leader and fought for worker right he understands what labours union are looking for and how to help those initiatives. Andrew Wilkinson is fantastic for wealthy people, but he would seem to have nothing in common with the average person. with tax cuts that would hurt programs that the middle class and small business owners need to stay afloat. Sonia Furstanau is a former teacher and believes in taking action in accordance with science and public safety. She started as an activist who ended a permit that allowed warehousing of poisoned soil that was leaching into a water system. She has spoken out against the extraction of natural gas.
What we need as voters is what are these parties going to do to help us live better. What we are hearing is more about what each party stands against, not a lot about this what we want to do help live happy in our home. It is coming to the time for us to vote we need with the group who has a plan and who has done the least amount of mudslinging.
for more information
https://www.facebook.com/watch/live/?v=861349367735200&ref=watch_permalink
https://vancouversun.com/news/politics/bc-election/the-relentless-underdog-green-leader-sonia-furstenau-ready-for-uphill-battle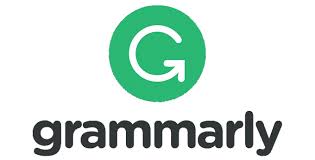 .
Please follow and like us: