April 8, 2021
Ottawa, Ontario
There is no relationship more important to the Government of Canada than the one with Indigenous peoples. Since 2017, meaningful collaboration with Inuit leaders has helped to advance reconciliation, strengthen the Inuit-Crown partnership, and create a more prosperous Inuit Nunangat.
Prime Minister Justin Trudeau, President Natan Obed of Inuit Tapiriit Kanatami, Cabinet ministers, and the elected Inuit leadership of Inuvialuit Regional Corporation, Nunavut Tunngavik Incorporated, Makivik Corporation, and Nunatsiavut Government gathered virtually today for a meeting of the Inuit-Crown Partnership Committee. The Committee met to review progress and to advance work on shared priorities for its fifth year.
The global COVID-19 pandemic has exacerbated existing challenges in communities across Inuit Nunangat. Today's meeting focused on how we can continue to work together to address the socio-economic inequity that make Inuit Nunangat communities uniquely vulnerable to the impacts of COVID-19.
During the meeting, the Prime Minister, President Obed, and Committee members reflected on accomplishments over the past year, including the creation of stand-alone Arctic Regions through the Inuit-Crown Partnership Committee process. This and other areas of shared progress, such as the ongoing co-development of an Inuit Nunangat Policy, represent key steps toward reconciliation, Inuit self-determination, and supporting meaningful, community-driven solutions to the distinct issues faced by Inuit.
The Committee also discussed ongoing work in several areas, including improving food security, meeting infrastructure needs across Inuit Nunangat, implementing An Act respecting First Nations, Inuit, and Métis children, youth and families, co-developing distinctions-based Indigenous health legislation, addressing violence against Inuit women, girls, and LGBTQ2 people, and supporting the revitalization, maintenance, protection, and promotion of Inuktut.
In addition, the Committee established its 2021 work plan on reconciliation measures, outlined ways to create more opportunities for Inuit as we recover from the pandemic, and continued targeted discussions on overcoming barriers to create distinction-based funding for infrastructure projects in Inuit Nunangat.
The Inuit-Crown Partnership Committee reflects a shared commitment to a renewed Inuit-Crown relationship and reconciliation based on affirmation of rights, respect, cooperation, and partnership.
<div class="shrsl_ShareASale_productShowCaseTarget_38961″></div>
<script type="text/javascript" src="https://showcase.shareasale.com/shareASale_liveWidget_loader.js?dt=02082021165619″></script>
<script type="text/javascript">shrsl_ShareASale_liveWid_Init(38961, 2162352, 'shrsl_ShareASale_liveWid_product12_populate');</script>
Associated Links
<a class="spreaker-player" href="https://www.spreaker.com/show/community-partners-and-experts" data-resource="show_id=2917948″ data-theme="light" data-autoplay="false" data-playlist="show" data-cover="https://d1bm3dmew779uf.cloudfront.net/cover/de8df502eb84821cea99b26a5a3bbb02.jpg" data-width="100%" data-height="400px">Listen to "The Influencer Club" on Spreaker.</a><script async src="https://widget.spreaker.com/widgets.js"></script>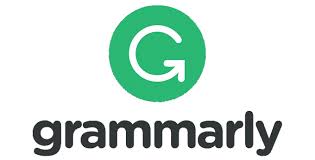 Please follow and like us: