During, the past year we have seen gyms fitness clubs either close or become extremely restricted. with all the health restrictions, many are finding it difficult to ways to exercise and keep the bodies moving. As we have discovered that people who are active and exercise on a regular basis stay healthier and experience fewer aches and pain. Along with the physical, we must not forget the mind that goes coincides. One expert that we recently spoke with in Blaine Washington as given us 5 steps to follow for better health. Helena Smolock of Velocity Athletic is a runner with over 3 decades of experience in exercise and health.
Helena Smolock CPT-RNC, Founder and President of Velocity Athletic Training have over 35 years' experience in the Fitness Industry. Her journey as a Track Athlete in High School led her to a rewarding career in Fitness. Her original career choice was to become a Criminal Lawyer but after spending six months of work experience at the courthouse in Ottawa, Ontario CANADA (Criminal Division) she quickly shifted her mind and gears! Today, Helena continues her journey as a Fitness Professional and as a Master Athlete. She has assisted corporate clients, semi-pro athletes, clients with cancer, heart disease, and post-rehab clients with injuries to lead an energetic and healthier lifestyle. She has led thousands of classes of various levels and with the ever-changing industry is certified to teach and lead STEP, SPIN, STRENGTH, AQUA-FIT classes. Participants in each class, as well as, each Personal Training client has experienced her compassionate, firm, technical but comical style of leadership! She continues to remain current in this ever-changing industry.
Here are her steps to a healthy mind and body:
1) Mental- clear your mind and remain positive. The positive thought will help you to focus on your exercise.
2) Get a hold of your emotions. Positive emotion and outlook help us see things clearly and aid in our health and focus.
3) Find a source of release. Let go of what is going on around you.
4) Find other ways to stay active. Look outside the gyms and health clubs to stay active.
5) Eat good foods. How we fuel our bodies can help us focus and live better.
https://velocityathletictraining.com/athletic-training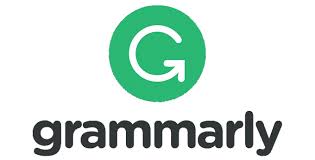 Please follow and like us: