Most of us search for empowerment, and so many think that outside forces are holding us back from reaching our goal. Some will listen when told that they have total control of their destiny and fate is in our hands, not some hidden force or group that we call "They." They make sure that we can only get so far. They put a glass ceiling so we can only get so far. When we work with the right people and group we find out that the difference between the highly successful and those who strive just to spin wheels is just a few habits and attitudes. With some mind-opening coaching, we all can find the habits that will free us to find what we call success. Kirsten Bloomquist is that kind of coach. If believe that you can be as successful Richard Branson then you need to work with Kirsten so you can visualize success and focus on the habit you need to be a purpose-filled, happy, grateful person who owns their success.
I met Kirsten at a seminar for coaches and consultants looking to publish their first book as a marketing tool. The seminar helped coaches develop a strategy that would turn that marketing tool into a successful 7 figure business. Working with Kirsten will reprogram with the right habits and attitudes that she uses herself to continue to build her success. This is what she has to say about herself on her website. FellingPowerful.com :
Since 2012 I have served top coaches, business leaders, entrepreneurs, doctors, professional athletes, celebrity figures and the mega-rich.
People come to me when they feel stuck like they're hitting a glass ceiling and holding themselves back from higher levels of success…
…and when they want to explore their inner power and live up to their full potential…
…and use it to create more happiness, balance, and fulfilment.
5 tips Kirsten and I discussed in our conversation that will help you be the focus and successful person of purpose you need to be in this world.
Connect – Get in the zone and focus
Clear the obstacles and old habits
Create successful affirmation and habits
Put purpose to each day – achieve a goal
Be grateful for every success you have
Listen to "The Influencer Club" on Spreaker.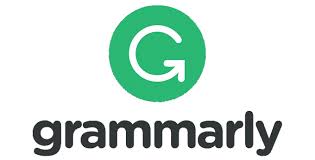 Please follow and like us: