As we know affordable housing is hard to find and rents have soared over the years to heights that are leaving families living in tents or in their cars. Hit the hardest are people with disabilities. It leaves this group of people in our society choosing between pay for food, medication, or rent. This is the reality for people with disabilities for several years and while the government has done very little to relieve the situation. Rent for a 1 bedroom rental is about $1500 per month, and the average payment for the government for the disabled is about $700. The problem is leaving many people homeless, desperate and without food and medication. Helping these people is the goal of the Fibromyalgia Well Spring Foundation.
The Fibromyalgia Well Spring Foundation is moving forward to our Fibromyalgia Well Spring Foundation (F.W.S.F.) Housing Project.
Our goal is to design and build a residential and commercial building capable of housing approximately 30 sufferers of Fibromyalgia and other related illnesses, an example being Chronic Fatigue. 
In 2016 the founder of FWSF, Cheryl Young, was injured during a walk to cause awareness for people with hidden conditions like Chronic Fatigue Syndrome, Fibromyalgia and many other debilitating conditions including mental health problems. One of the goals of the awareness walk from Langley BC to Banff AB was to raise money for affordable and safe housing for people with disabilities. People in our community deserve and need a safe place to live, knowing that they will be able to afford every necessary to live.
FWSF started a pilot home 1 year ago in Langley BC and so far the house has successfully housed 6 people in a single home. Cheryl and her team have used revenue from a thrift store in Aldergrove BC pay the rent on the home. The FWSF thrift is a beacon of hope in the Aldergrove because of how they make clean gently used goods affordable to the people who live nearby the shoppe. Cheryl is a true community leader with heart and willingness to help people and find solutions to people's problems. Cheryl and the board of FWSF do more than just hand out cheques as they dig into the problems and provide solutions that change lives. The residents of the pilot home have a safe place to live where a roof, food and medication are all affordable.
For more information go to https://www.fibromyalgiawellspringfoundation.org/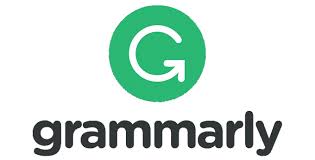 Please follow and like us: