Invasive Species Warning
A single Asian giant hornet (Vespa mandarina) was found near the junction of Fraser Highway and Highway 13 in Aldergrove on Nov. 7, 2020, approximately five kilometres away from where one was found in Abbotsford on Nov. 2.
Both findings are thought to coincide with a phase in the hornets' life cycle in which they disperse from their nests to look for new hornets to mate with.
Each of the five confirmed hornets found in the Fraser Valley and Lower Mainland since 2019 have been a result of public reports. As no nests have been discovered in the area, the Ministry of Agriculture encourages beekeepers and the public to continue reporting any sightings to the Invasive Species Council of BC, toll-free at 1 888 933-3722, via the council's "Report Invasives" mobile phone app or online: https://bcinvasives.ca/report
Survey efforts in the Fraser Valley have focused on surveillance and trap monitoring along 0 Avenue (pronounced as "Zero Avenue"), with the support of local beekeepers and other organizations, as well as in Nanaimo, where a nest was located and destroyed in 2019.
In October 2020, Washington State Department of Agriculture entomologists successfully eradicated an Asian giant hornet nest following multiple findings of single hornets in the same area of Blaine, Wash.
A sting from an Asian giant hornet can be painful and cause localized swelling, redness and itching due to the larger amount of venom injected. However, they are not interested in humans, pets and large animals. Asian giant hornets hunt insects for food and will attack people only when their nest is disturbed.
Have you ever wondered why you can not bring fresh fruit across borders or why exotic pets are limited or you need licensing to bring non-native species into Canada? Maybe you might have questioned why you can not travel with your pets without quarantines. The reason can be summed in one word "Invasive Species." These are species that can deplete needed resources for food or environmental balance. When these balances are disturbed there can be serious impacts. Some impacts are listed below.
Economic Impacts
The economic impact of invasive species in Canada is significant. According to Environment Canada:
The estimated annual cumulative lost revenue caused by just 16 invasive species is between $13 to $35 billion.
Invasive species that damage the agricultural and forestry industries results in an estimated $7.5 billion of lost revenue annually.
The extent of economic costs of invasive species in BC is currently unknown and requires further research. In BC, invasive plants (not including other species) cause:
An estimated combined damage (six important invasive plants in BC) of at least $65 million in 2008. With further spread, impacts would more than double to $139 million by 2020 (Source: ISC Report: Economic Impacts of Invasive Plants in British Columbia).
Estimated crop losses in BC agriculture industry of over $50 million annually. Species such as knapweed infest rangelands and reduce forage quality. Many other species out-compete desired species in cultivated fields (Source: BC Ministry of Agriculture, Food and Fisheries. 1998. Integrated weed management—an introductory manual).
Increased maintenance costs to public parks and private property, devaluing real estate. For example, due to the explosion of leafy spurge (Euphorbia esula), Manitoba has experienced a $30 million reduction in land values (Source: Invasive Alien Plants in Canada Summary Report by the Canadian Food Inspection Agency (CFIA).
Environmental Impacts
Invasive species can alter habitats and disrupt essential ecosystem functions. Invasive plants specifically displace native vegetation through competition for water, nutrients, and space. Once established, invasive plants can:
reduce soil productivity
impact water quality and quantity
degrade range resources and wildlife habitat
threaten biodiversity
alter natural fire regimes
introduce diseases
Invasive species threaten biodiversity and many rare and endangered species are at risk from extinction from non-native invasions of invasive plants and other species. Invasive species can disrupt the natural migrations of wildlife since their habitat, without prevention or intense and costly management, can be damaged or destroyed – with the impacts often irreversible  to the local ecosystem. Prevention is key to any effective management plan.
Societal Impacts
When established in crops or natural areas, invasive plants and/or species can result in:
lost income
reduced water quality and quantity (increased erosion and sedimentation)
reduced property values
damage to private property and infrastructure
and loss of traditional food and medicinal plants
reduced land and water recreational opportunities
increased control and management costs
export and import trade restrictions imposed
Invasive plants also impact human health and safety by obstructing sightlines and road signs along transportation corridors, causing skin burns and dermatitis, and increasing allergies. For example:
the leaves and stems of giant hogweed (Heracleum mantegazzianum), an escaped ornamental, contain a clear, watery, highly toxic sap that, if touched, can cause hypersensitivity to sunlight resulting in burns, blisters, and scarring of the skin. WorkSafe BC has issued a Toxic Plant Warning for this plant, and many efforts are being made in BC and across Canada to raise awareness of Giant Hogweed.
Scotch broom (Cytisus scoparius) causes seasonal allergies and hay fever;
Tansy ragwort (Senecio jacobaea) can be toxic to horses and livestock;
Japanese knotweed (Fallopia japonica) obstructs sightlines
Learn More:
To view photos of the Asian giant hornet, and the look-alike species bald-faced hornet, yellow jacket, elm sawfly and northern horntail, visit:
https://www2.gov.bc.ca/assets/gov/farming-natural-resources-and-industry/agriculture-and-seafood/animal-and-crops/plant-health/pest_alert_asian_hornet.pdf
Information about the Nov. 2, 2020, hornet finding in Abbotsford: https://news.gov.bc.ca/releases/2020AGRI0056-001909
A summary of 2020 B.C. government hornet surveillance efforts: https://news.gov.bc.ca/releases/2020AGRI0013-000517
Washington state hornet information: https://agr.wa.gov/departments/insects-pests-and-weeds/insects/hornets/news
Visit HealthLink for more information on common insect stings: https://www.healthlinkbc.ca/health-topics/sig44526
And allergies to insect stings: https://www.healthlinkbc.ca/health-topics/rt1285
Invasive Species Council of BC: https://bcinvasives.ca/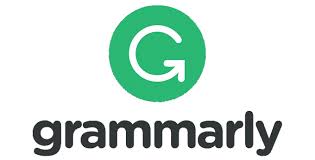 Please follow and like us: