As British Columbia continues to lead the way in Canada and adds another biosimilar for provincial coverage, savings continue to be reinvested to make prescription medications more affordable.
On April 7, 2021, almost 6,000 patients on the biologic drug Humira will be transitioned over a six-month period to one of five adalimumab biosimilars. Coverage for the etanercept biosimilars Brenzys and Erelzi will also be expanded allowing new and existing plaque psoriasis patients currently being treated with Enbrel to transition over the same six-month period.
Humira, and its biosimilars Amgevita, Hadlima, Hulio, Hyrimoz and Idacio, are used to treat: rheumatoid arthritis, polyarticular juvenile idiopathic arthritis, ankylosing spondylitis, Crohn's disease, ulcerative colitis, hidradenitis suppurativa, moderate to severe plaque psoriasis, and psoriatic arthritis.
"Biosimilars are highly similar versions of their biologic drugs, meaning they are just as safe and effective, but are a fraction of the cost," said Adrian Dix, Minister of Health. "As thousands more patients transition to the next biosimilar (adalimumab), B.C. will save over $100 million over three years. This is in addition to savings from earlier phases of the program that are being reinvested in our health-care system. These savings have allowed us to expand coverage of treatments and add more drugs to our formulary to offer more affordable medications for British Columbians."
Bioengineered drugs, known as biologics, are collectively the single biggest expense for public drug plans, and their costs continue to climb. For example, from Dec. 1, 2019, to Nov. 30, 2020, PharmaCare spent almost $94 million to provide Humira coverage. The biosimilars are at least 40% less expensive.
Biosimilars cost anywhere from 15% to 50% less than biologics. Canada has an approximately 8% use rate, compared to other nations that have upwards of a 50%  to 95% use rate.
Health Canada confirms that patients and health-care providers can be confident that biosimilars are as effective and safe as their biologic reference drug. Other federal organizations also support the use of biosimilars.
Coverage decisions are informed by evidence from international jurisdictions that have more than 10 years' experience with these innovative drugs.
After the initial biosimilars program announcement in May 2019, over 90% of PharmaCare patients are on biosimilar drugs for infliximab, etanercept and insulin glargine. Exceptions may be granted for patients whose physicians determine they are medically unable to transition to a biosimilar. Exceptional coverage requests are reviewed by PharmaCare's Special Authority branch on a case-by-case basis in consultation with physician-led advisory committees, as needed.
Patients or health-care providers with questions about transitioning to a biosimilar can access support by emailing: Biosimilars.Initiative@gov.bc.ca
Or they can call 1 844 915-5005 from Monday to Friday, from 8:30 a.m. to 4:30 p.m.
This announcement is about improving access to prescription drugs for British Columbians. A list of drugs recently added to the PharmaCare formulary can be found in a backgrounder.
In January 2019, B.C. made a $105-million investment, over three years, to reduce and/or eliminate deductibles and co-payments for lower-income British Columbians. B.C. also held a leading role in the national Generics 2.0 agreement to lower costs of the most commonly prescribed drugs and actively participates in the pan-Canadian Pharmaceutical Alliance to negotiate for lower drug costs for all Canadians.
British Columbia will continue to work to make sure everyone can afford and receive the medication they need.
Learn More:
For more information about biosimilars, visit: https://www2.gov.bc.ca/gov/content/health/health-drug-coverage/pharmacare-for-bc-residents/what-we-cover/drug-coverage/biosimilars-initiative-patients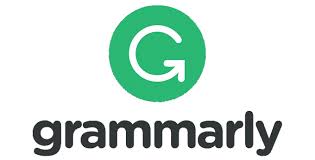 Please follow and like us: