Major construction is beginning on the Broadway Subway Project, a 5.7-kilometre extension of the Millennium Line from VCC-Clark Station to Broadway and Arbutus, adding six stations along the way.
Once built, the Broadway Subway will provide people in Metro Vancouver with faster, more convenient and more affordable travel.
"I'm happy to see another important step forward for the construction of the Broadway Subway, which will help residents along the city's busiest corridor get around in faster, cleaner and more affordable ways," said Catherine McKenna, federal Minister of Infrastructure and Communities. "This project will help reduce traffic congestion, commute times and air pollution, while keeping pace with the city's growing population. Canada's infrastructure plan invests in thousands of projects, creates jobs across the country and builds cleaner, more inclusive communities."
The estimated cost of the project is $2.83 billion, funded and delivered by the Province of B.C. ($1.83 billion), with contributions from the Government of Canada ($896.9 million) and the City of Vancouver ($99.8 million in kind). It is projected to create more than 13,000 direct and indirect jobs during the construction phase.
"This is an exciting milestone for a critical infrastructure project that will transform the way people travel in and around the Broadway corridor and create good-paying jobs to support B.C.'s economic recovery," said Rob Fleming, B.C.'s Minster of Transportation and Infrastructure. "Investments in public transit infrastructure are crucial to improving commute times, reducing carbon pollution and laying the foundation for strong economic growth."
Six new underground stations will connect communities and neighbourhoods to make it easier and more affordable to live, work, shop and access services along Broadway. Once opened in 2025, the commute from VCC-Clark to Arbutus Station will take 11 minutes, saving the average transit user almost 30 minutes a day and relieving congestion along Broadway.
"Groundbreaking on the Broadway Subway is an important milestone, not just for the City of Vancouver, but for the entire region and province as a whole. As Metro Vancouver's second-largest employment centre, the Broadway corridor helps generate $14 billion in gross domestic product that will power our economy for decades to come," said Kennedy Stewart, mayor of Vancouver. "As we begin to chart our path out of the COVID-19 pandemic, the Broadway Subway will move us all forward in a way that not only supports people, but also ideas, innovation and investment."
Over the past several months, work on the Broadway Subway Project has focused on site preparation, building demolition and utility relocations. The start of traffic deck construction will begin at Mount Pleasant Station in the coming weeks.
The innovative engineering solution on the project involves drilling and placing vertical columns to support steel plates for the traffic decks. Traffic decks will keep people travelling through the station blocks on Broadway while excavation and construction continues underground.
"As we continue to welcome more customers back to transit, the Broadway Subway Project's groundbreaking marks a major milestone in the development of our regional transportation network," said Gigi Chen-Kuo, interim CEO, TransLink. "This extension will help reduce congestion and greenhouse gas emissions, while better connecting the region with an excellent transportation option for our customers."
Later this year, work will begin on the elevated guideway and tunnel portal that will provide access to the underground portion of the new line.
The majority of the line will be built underground using a pair of tunnel-boring machines. This approach, along with traffic decking on Broadway, will minimize the impact on businesses, residents and people travelling to the area. Next year, both machines will have a staggered launch from the Great Northern Way-Emily Carr Station.
All six stations will feature original works of art. Prominent Indigenous artworks are planned for Great Northern Way-Emily Carr, Oak-VGH and Arbutus stations. Additional artists have been commissioned to create public artworks at four of the six stations.
Transportation Investment Corporation is leading the delivery of the Broadway Subway Project on behalf of the Ministry of Transportation and Infrastructure. It will provide the controls, practices and other oversight essential for this complex project.
The project will be built under the Community Benefits Agreement designed to give locals, Indigenous peoples, women and other underrepresented groups who want to start or grow a career in construction the chance to do so.
BC Infrastructure Benefits, a provincial Crown corporation, is recruiting, hiring, supporting and paying skilled trades workers on the Broadway Subway Project. This will increase training opportunities for apprentices so they can complete their certification and help build B.C.'s skilled-trade workforce of tomorrow.
Learn More:
Project information and construction updates are available online at: www.broadwaysubway.ca
Find out about job opportunities for the Broadway Subway project: https://bcib.ca/
For photos and videos about the project, visit: https://www.broadwaysubway.ca/construction/photos-and-videos/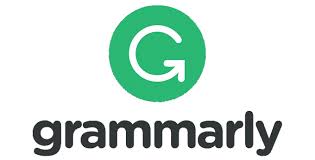 Please follow and like us: