Two Burnaby-based companies, Advanced Intelligent Systems and Nano One, are developing projects to advance B.C.'s clean technology sector while supporting a low-carbon future with support from the Innovative Clean Energy (ICE) Fund.
"Through CleanBC, we are supporting made-in-B.C. innovations that will help grow our world-leading clean tech sector and create good jobs," said Bruce Ralston, Minister of Energy, Mines and Low Carbon Innovation. "These Burnaby projects showcase the value of new and innovative clean energy products. They demonstrate we are well on our way in meeting our climate pollution reduction goals."
Advanced Intelligent Systems is receiving $950,000 to develop a driverless battery-driven cart-pulling system for outdoor on-site transportation of carts and wagons in a plant nursery. This technology will reduce worker injuries by automating repetitive and labour-intensive tasks in the horticulture industry while contributing to B.C.'s emission reduction goals.
Nano One is receiving $3,033,000 to develop an industrial process for producing low-cost, high-performance batteries in electric vehicles (EVs) and a wide range of other advanced nanotechnologies for EVs. This project supports B.C.'s growing EV sector and the transition to a low-carbon economy.
"Investing in clean technology helps create good jobs for people in an innovative and growing sector," said Katrina Chen, MLA for Burnaby-Lougheed. "Our CleanBC plan ensures we are taking action on climate change by supporting clean energy projects like these two in Burnaby, while building an economy that works for people."
CleanBC is a pathway to a more prosperous, balanced and sustainable future. It supports government's commitment to climate action to meet B.C.'s emission targets and build a cleaner, stronger economy for everyone.
Quick Facts:
Since 2008, the ICE Fund has committed about $104 million to support pre-commercial clean energy technology projects, clean energy vehicles, research and development and energy efficiency programs.
ICE funding is derived from a levy on the final sale of specified energy products – currently natural gas, fuel oil and propane distribution systems.
ICE Fund partnerships have included First Nations, universities, municipalities and many emerging clean tech companies throughout British Columbia.
Technology demonstrations have included bioenergy, solar, ocean tidal, geo-exchange, desalination, energy management, smart grid and waste-to-energy.
Both projects have received additional funding from partners including Sustainable Development Technology Canada (SDTC).
Projects funded by SDTC are a part of B.C. and Canada's $40-million Joint Call Partnership launched in March 2017 to support the development of pre-commercial clean energy projects and technologies.
Learn More:
To learn more about Advanced Intelligent Systems, visit: https://www.ai-systems.ca/
To learn more about Nano One, visit: https://nanoone.ca/
To learn more about the ICE Fund, visit: www.gov.bc.ca/innovativecleanenergyfund
To learn more about the CleanBC plan, visit: https://cleanbc.gov.bc.ca/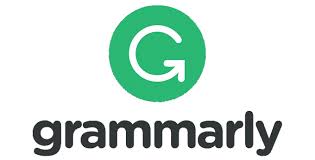 Please follow and like us: