Faculty and staff in British Columbia's post-secondary sector now have more tools to help them recognize and respond to students living with mental health challenges.
"This past year has been tough for all British Columbians, including post-secondary students who have had to deal with so many disruptions and unexpected challenges," said Anne Kang, Minister of Advanced Education and Skills Training. "The work that BCcampus has done to develop Capacity to Connect means faculty and staff at our post-secondary institutions will have easier access to the tools and skills they need to provide intervention and help for students who are struggling with their mental health and wellness."
Capacity to Connect, developed by BCcampus, is an open, adaptable digital training resource that provides basic mental health and wellness knowledge for post-secondary faculty and staff to support students in distress.
"Post-secondary students are dealing with incredible pressures as the school year concludes, and may be feeling isolated, anxious and unsure about the future," said Sheila Malcolmson, Minister of Mental Health and Addictions. "The launch of new BCcampus resources will provide vital tools and training to post-secondary faculty and staff so they can better support student mental health now, and in the years ahead."
This resource is designed for facilitators to use for either in-person or online training sessions.  Participants who complete the session will gain a better understanding of their role in responding to students in distress and have basic tools for approaching and referring students to campus and community resources.
Capacity to Connect is designed for a two-hour online or in-person training or for self-study, and:
is an open educational resource that allows institutions to adapt and localize content;
provides a foundation in how to recognize signs of distress, how to respond and where to refer students;
emphasizes resilience and wellness, and introduces a wellness wheel self-assessment tool for students;
incorporates a decolonized perspective on mental health and wellness; and
includes scenarios representing B.C.'s diverse student population to give faculty and staff the chance to practise how to respond to students in distress.
BCcampus is a government-funded organization. Its primary focus is to support the post-secondary institutions of British Columbia as they adopt, adapt and evolve their teaching and learning practices to create a better experience for students.
BCcampus has been working closely with the Ministry of Advanced Education and Skills Training, as well as subject matter experts throughout the B.C. post-secondary system, on various projects to develop resources that support the mental health and wellness of students, staff and faculty, including awareness, prevention and responding to sexualized violence on campuses.
"The Capacity to Connect resource is a vital approach to build confidence and capacity in support of student mental health and well-being," said Mary Burgess, executive director, BCcampus. "We're grateful to the Ministry of Advanced Education and Skills Training, and the many system partners who have contributed time, experience and understanding for making it possible for us to develop resources that people need, especially during this particularly stressful experience where the lives of students – and faculty – are full of disruption and challenge."
B.C. post-secondary students experiencing mental health concerns can also access Here2Talk, a free and confidential 24/7 mental health counselling and referral service designed to support post-secondary students. Students can access masters-level trained counsellors any time, any day, as often as needed by phone, app or the web. Here2Talk's call and chat services are provided in English and French, with some additional languages, such as Punjabi, Mandarin, Cantonese, Spanish and Arabic, being offered over the phone based on availability.
Learn More:
Capacity to Connect: https://opentextbc.ca/capacitytoconnect/
More mental health support for the post-secondary sector: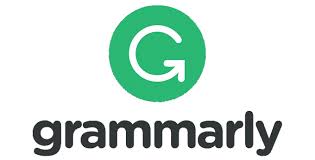 Please follow and like us: