Imagine you go to the emergency room because you need medical help and advice. Simply, you have a pain of ailment that is just beyond your control at home. While it does not matter what the ailment is because it is urgent and the clinic up the street is closed and you that clinic because you just can not get a family doctor with because of economic or there is not a doctor taking new patients in your area. When you get inside the ER, the staff is treating you like a second citizen. They assume you are overweight and simply do not care about your health, so why should they give the time when you are a lost cause and you will do nothing to help yourself. They go through the motions and the ask question about where it hurt and what the trouble is. So, you describe the ailment and how long the symptoms have been going on. As part of getting your patient history, they ask how much you have had to drink that day or what kind of drugs you have taken. You respond that you have taken nothing other that ibuprofen or Tylenol they say ok and then they leave you. Behind the scenes where you can not see them the staff is making comments "the patient is lying we all know that they all are drunks and druggies." The ER staff is now speculating over what your blood alcohol is really going to be or what kind of drug fix you are really looking for.
A pregnant girl shows up to who is indigenous and does not know how to advocate for care for herself and her unborn child goes to the clinic looking for help and guidance to care for herself and baby. She is barely seen and when she shows up at the hospital because she has pain and could be in labour she is turned away and later has a stillbirth. Her hopes for a healthy love child are devastated, and she is broken-hearted. Did the hospital take her seriously or did they just another drug-addicted crazy indigenous woman caring another "crack baby."
Let's face it, Systematic Discrimination is a real social problem, and it is present everywhere we look in government systems. Healthcare is probably the easiest to find a pinpoint. The question what is the government really going to do about. Are elected officials going to fix discrimination or just put a bandaid on so we forgot about?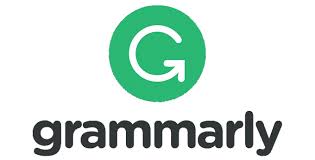 Please follow and like us: