Here2Talk, British Columbia's first dedicated mental health support service for post-secondary students, is marking a successful first year providing guidance and support to 3,285 B.C. students.
"This has been a difficult year for everyone, and post-secondary students have faced unprecedented pandemic-related challenges, along with the annual stress of final exams and anxiety around securing a summer job," said Anne Kang, Minister of Advanced Education and Skills Training. "We want students to know Here2Talk is available for them 24 hours a day, seven days a week, ready to offer support and guidance."
Here2Talk launched in April 2020 as a free mental health counselling and referral service providing year-round, 24/7 mental health support services for all B.C. post-secondary students, whether they live in Canada or abroad.
"Post-secondary students need access to quality mental health services now more than ever," said Sheila Malcolmson, Minister of Mental Health and Addictions. "Here2Talk is a safety net for many students since it was launched one year ago, and as the program begins its second year, even more post-secondary students will receive the vital support and connection they need during the pandemic, and after."
Here2Talk has been used more than 10,300 times since the service was launched in April 2020. The chat feature has proved most popular, with 75% of students using it compared with the call option, which has been used 25% of the time. Students' satisfaction with the service is high, with 82% saying it provided them with the support and tools they needed, while 75% of students said they would refer their friend or classmate to Here2Talk.
"Here2Talk provides accessible support and counselling service to B.C. students. The feedback from thousands of students who have already used it has been overwhelmingly positive," said Brittny Anderson, the Premier's Special Advisor on Youth and MLA for Nelson-Creston. "This program is critical for supporting students who have been hit particularly hard by the pandemic."
Students can access chat sessions with a trained counsellor online at Here2Talk or by downloading the free Here2Talk app through the Apple App Store or Google Play Store. They can speak with a counsellor by phone toll-free at 1 877 857-3397 or at 604 642-5212. Students calling from outside Canada can dial +1 604 642-5212 (international calling charges may apply).
Here2Talk call and chat services are available in English and French, with some additional languages such as Punjabi, Mandarin, Cantonese, Spanish and Arabic, supported over the phone based on availability to call centre providers. If a language-specific counsellor is not available at the time of the call, services are offered in English and supported by a third-party translation service as required and as available.
In addition to Here2Talk, other supports are available to students on or off campus and in the community, including virtual mental health supports available on the Ministry of Mental Health and Addictions' website, such as Healthy Minds, Healthy Campuses. This resource helps post-secondary institutions develop support network activities and policies to raise awareness of mental health and encourage healthy decisions around alcohol and other substances among post-secondary students. Another resource is Foundry Virtual, a vital service that helps ensure young people and their families can access services, such as walk-in peer support and virtual counselling sessions.
Improving mental health in post-secondary institutions is an integral part of government's actions outlined in A Pathway to Hope, B.C.'s roadmap for making the system of mental health and addictions care better for people, no matter where they live in the province.
Quick Facts:
Youth between the ages of 15 and 24 years are more likely to report mental illness and/or substance use disorders than other age groups, influenced by pressures ranging from financial stress to personal relationships, academics, sleep problems and stigma in seeking help.
The Ministry of Advanced Education and Skills Training invests $1.5 million annually into Here2Talk.
The on-demand service, operated by Morneau Shepell, supports students dealing with challenges such as depression, anxiety, loneliness, the pressure to perform, crises, racism and relationships.
Counsellors can refer students to local resources in their communities.
Learn More:
About Here2Talk: https://here2talk.ca/home
About other mental health supports on the Ministry of Mental Health and Addictions' website:
https://www2.gov.bc.ca/gov/content/mental-health-support-in-bc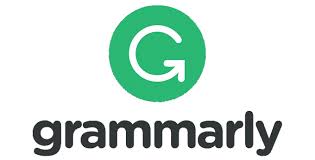 Please follow and like us: