Biden signs burst of virus orders, vows 'help is on the way'; Coronavirus guidelines now the rule at White House; Dr. Fauci unleashed, takes 'liberating' turn at center stage
President Joe Biden has served notice that America's war on COVID-19 is under new command, promising a fraught nation progress to reduce infections and lift the siege it has endured for nearly a year.
The United States has now suffered over 410,000 deaths, more than the U.S. losses in World War II.
Biden's national strategy will ramp up vaccinations and testing, reopen schools and businesses and increase the use of masks. It also includes a requirement that Americans mask up for travel. A key goal is to administer 100 million coronavirus shots in 100 days.
He signed 10 virus-related executive orders with the nation deep in the deadliest wave of the pandemic and facing worrisome new mutations, Ricardo Alonso-Zaldivar and Zeke Miller report.
While Biden has vowed to take more aggressive measures than his predecessor to contain the virus, he faces steep obstacles, including uncertainty over whether congressional Republicans will help pass his $1.9 trillion coronavirus package.
"We didn't get into this mess overnight, and it will take months to turn this around," Biden said at the White House. But then, looking directly into the TV camera, Biden declared: "To a nation waiting for action, let me be clear on this point: Help is on the way."
VIDEO: Biden unveils COVID strategy, says 'help is on the way.'
The Economy: Biden plans to sign two executive orders today that would increase food aid, protect jobseekers on unemployment and clear a path for federal workers and contractors to get a $15 minimum wage. The actions are an effort to rush financial relief to millions of Americans hurt by the fallout from the pandemic, while Congress begins to consider and debate the stimulus package proposed by Biden. You can follow all developments on that later here.
White House: The clearest sign that there's a new boss at the White House is the deference being paid to coronavirus public health guidelines. Testing wristbands are in. Mask-wearing is mandatory. Desks are socially distanced. While the Trump administration was known for ignoring public safety guidelines, the Biden team has made a point of adhering to the same strict guidelines they're counseling Americans to follow to help stem the spread of the virus. It's part of an overall effort by Biden to lead by example on the pandemic, an ethos that carries over from his campaign and transition. Alexandra Jaffe and Zeke Miller report.
Dr. Fauci: After surviving nearly a year of darts and undermining comments from Donald Trump, Dr. Anthony Fauci is back and unleashed. He now speaks with the authority of the White House again. The doctor called it "liberating" to be backed by a science-friendly administration that has embraced his recommendations to battle COVID-19. And Fauci made clear that he believes the new administration will not trade in the mixed messages that so often came from the Trump White House, where scientific fact was often obscured by the president's political agenda, Jonathan Lemire reports.
Border Wall: Biden has ordered a "pause" on all border wall construction, one of 17 executive orders issued his first day in office. The move leaves billions of dollars in unfinished work under contract after his predecessor worked feverishly to successfully to build 450 miles. A Senate aide tells the AP that the government has spent $6.1 billion of $10.8 billion under contract. The full amount under contract would have extended Trump's wall to 664 miles. The Biden administration will negotiate cancellation fees and and look into whether what's left can be spent elsewhere, Elliot Spagat reports from San Diego.
Impeachment: Senate Republican leader Mitch McConnell wants to postpone Trump's impeachment trial until February to give the former president time to prepare and review his case. The idea could appeal to some Senate Democrats, who are eager to spend time confirming Biden's Cabinet nominees. The House impeached Trump on a single charge of incitement of insurrection for the deadly attack on the Capitol. House Speaker Nancy Pelosi said the trial has to happen even though Trump has left office so that there is accountability, Mary Clare Jalonick and Lisa Mascaro report.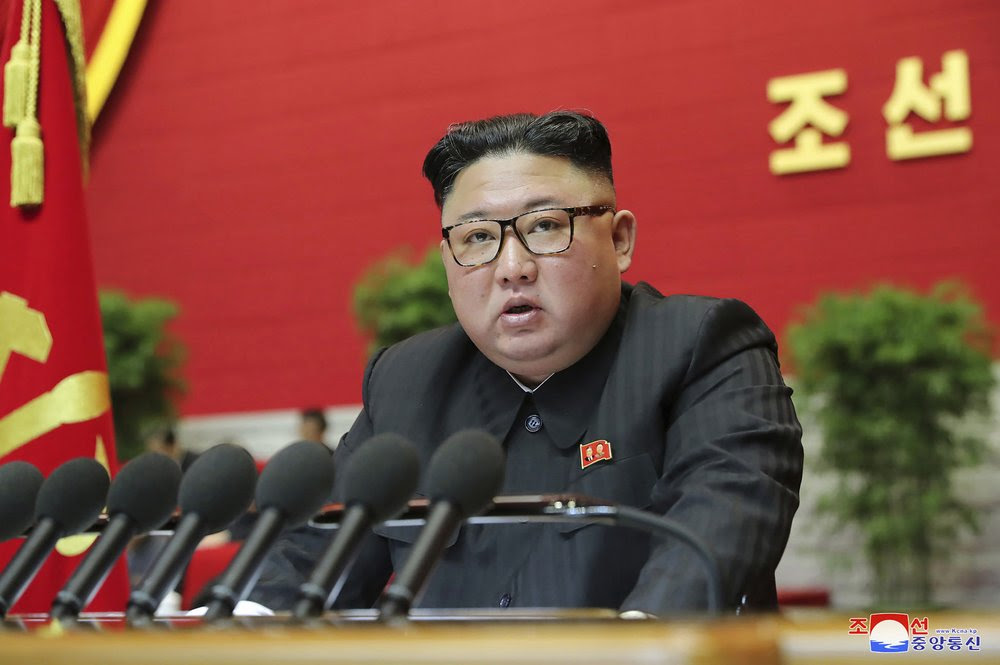 KOREAN CENTRAL NEWS AGENCY/KOREA NEWS SERVICE VIA AP
After Trump made-for-TV summits, then setbacks, Kim Jong Un now starts over with President Biden 
They were jaw-dropping summits. Meetings between two men who had threatened to obliterate each other's countries in thermonuclear infernos and descended into personal insults for good measure.
But while the meetings between Donald Trump and North Korean leader Kim Jong un were huge feasts on spectacle, they were thin gruel on substance. Nothing concrete emerged in terms of reducing Pyongyang's nuclear program, nor Washington easing sanctions on North Korea.
Last year was a disaster for Kim, who helplessly watched his country's economy decay amid pandemic border closures while brooding over the collapse of those made-for-TV summits with Trump that failed to lift punishing sanctions from his country, Kim Tong-hyung reports.
Now he must start over with President Biden, who has previously called him a thug and accused Trump of chasing spectacles instead of meaningful reductions of Kim's nuclear arsenal.
The change of U.S. government could see North Korea revert to its old behavior. It has a history of testing new U.S. administrations with weapons demonstrations aimed at forcing the Americans back to negotiations.
Kim recently paraded new weapons he may test, including missiles designed for submarine launches.
Lucky few in US hit vaccine jackpot for rare extra doses; Brazil awaits shots from India amid supply concerns; Germany passes 50,000 virus dead
With millions of Americans waiting for their chance to get the coronavirus vaccine, a fortunate few are getting bumped to the front of the line as clinics scramble to get rid of extra, perishable doses at the end of the day.
Sometimes they just happen to be near a clinic at closing time. Sometimes clinic workers go out looking for recipients.
Other times the demand is so great clinics set up lotteries to give out extra shots. It has become one of the most unusual, and to some unseemly, quirks in the rollout of the COVID-19 vaccines, Bernard Condon, Candice Choi and Matt Sedensky report.
VIDEO: Fortunate few win coronavirus vaccine lottery.
In the meantime, public health experts are blaming vaccine shortages around the U.S. in part on the Trump administration's push to get states to vastly expand their vaccination drives to reach the nation's estimated 54 million people age 65 and over.
The push that began over a week ago has not been accompanied by enough doses to meet demand, leading to frustration and confusion. President Biden has vowed to turn things around.
Brazil Vaccine: The government is eagerly awaiting the arrival today of 2 million doses of vaccine from India. The shipment was announced as public health experts are sounding the alarm over insufficient supply in South America's biggest nation. Neither the government's Fiocruz Institute nor Sao Paulo state's Butantan Institute have yet received the technology to produce vaccines domestically and instead must import the active ingredient. There are only about 10 million doses available at the moment, and Brazil's government is estimated to need that many just to cover front-line health workers in the nation of 210 million people, Diane Jeantet and David Biller report.
Germany Deaths: The death toll has passed 50,000, a number that has risen swiftly over recent weeks even as infection figures are finally declining. Germany had a relative small number of deaths in the pandemic's first phase and was able to lift many restrictions quickly. But it saw much higher levels of infections in the fall and winter. Hundreds of deaths have been reported daily over recent weeks, Geir Moulson reports from Berlin.
Tokyo Olympics: IOC President Thomas Bach and local organizers are pushing back against reports that the postponed Tokyo Olympics will be canceled entirely. Now set to open July 23, the Tokyo Games were postponed 10 months ago at the outbreak of the pandemic, and now the event appears threatened again. The local organizing committee did not address directly The Times of London story, but said the Olympics were going forward and had the support of Prime Minister Yoshihide Suga, Stephen Wade reports.
PHOTOS: Postponed Tokyo Olympics to open in just 6 months.
Timeline: Wuhan's 76-day lockdown, one year later.
Wuhan Documentary: China is rolling out a state-backed film praising Wuhan ahead of the anniversary of the 76-day lockdown in the central city where the coronavirus was first detected. The documentary, "Days and Nights in Wuhan," features contributions from 30 filmmakers portraying the suffering and sacrifices made by the city's 11 million residents, medical staff and front line workers, Emily Wang Fujiyama reports.
PHOTOS: Long lines as Beijing expands mass COVID testing.
"We will be stronger to face the challenges of our time. Stronger to build our future. Stronger to protect our planet."  That was the delighted response from French President Emmanuel Macron, welcoming President Joe Biden's decision to rejoin the the Paris climate accord.
World leaders have breathed an audible sigh of relief that the United States is rejoining the global effort to curb climate change, a cause that his predecessor had shunned, Frank Jordans reports from Berlin.
The treaty, forged in the French capital in 2015, commits countries to put forward plans for reducing their emissions of greenhouse gases such as carbon dioxide, which is released from burning fossil fuels.
Donald Trump had questioned the scientific warnings about man-made global warming, at times accusing other countries of using the Paris accord as a club to hurt the U.S.
Listen to "Policy and Rights" on Spreaker.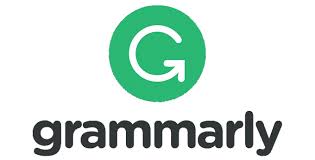 Please follow and like us: