While Sonia Furstenau making a comment about the NDP Platform she questions the need to go to an election. The Green Leader has been questioned the call to election at time when the safety of votes is in peril because we are in a State of Emergency over a global pandemic. She is not the only one questioning this election, and it's safety many of the residents of British Columbia are asking the same question. Could this call to election actually be hurting John Horgan and the NDP at the polls? The following statement for the Green Leader Furstenau extends the question could the policies in the NDP Platform be resolved without an election?
October 06, 2020
VANCOUVER B.C. –Sonia Furstenau, Leader of the B.C. Greens released the following statement regarding the B.C. NDP platform:
"There is no reason we needed to go to an election to implement these policies," said Furstenau.
"In fact, many of these are proposals we directly petitioned the NDP on for the past three years – like moving child care under the Ministry of Education, removing PST on e-bikes and modifying the renter's rebate to a means-tested program. Many others were included in the letter I sent to Mr. Horgan four days after I assumed the B.C. Greens Leadership outlining areas where our Caucus proposed to work with theirs.
"Elections B.C. has said that we may not know the shape of our new legislature until November 21. We have now heard from countless businesses who have been told by government officials that no money will flow until the new cabinet can meet. In fact, the government's own document outlining a $20 million dollar program puts that in writing. How are businesses supposed to wait another 2 months to receive the financial support that the legislature approved back in the Spring? As we have heard, many businesses might not make it that long.
"This is an important thing for British Columbians to consider as we go to the polls – do we want a government for four years that will put its re-election chances overdoing its job to make life better for people, or do we want a more balanced Legislature that has more checks on power and has to work together?"
Listen to "Policy and Rights" on Spreaker.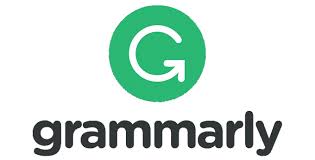 .
Please follow and like us: