Students in Ucluelet and Tofino are a step closer to a seismically safe Ucluelet Elementary, a partial replacement of Ucluelet Secondary and a new Neighbourhood Learning Centre as construction is now underway.
"B.C. families want to know their children will be protected if an earthquake should occur," said Rob Fleming, Minister of Education. "From the start, our government has made seismic safety a priority. We're working together with districts across the province to ensure every student can learn in a seismically safe school as fast as possible."
The Government of B.C. is investing $44.8 million for seismic upgrades at Ucluelet Elementary and a partial replacement of Ucluelet Secondary. Both schools are located on the same site. Construction is being managed so students can remain on site while the work is completed. The upgrades will create over 450 seismically safe student seats in the community.
"West Coast students and families have been waiting for quality learning environments for far too long," said Scott Fraser, MLA for Mid Island-Pacific Rim. "After years of neglect, I'm proud our government is delivering on the seismically safe schools that our kids deserve."
The seismic upgrades and partial replacement at Ucluelet Elementary and Ucluelet Secondary have started, and the schools will be complete by spring 2022.
"We are extremely pleased that the project is proceeding under these challenging times and are very excited to see the project practically transform itself from a set of architectural drawings to modern, safe facilities that will serve learners on the West Coast for years to come," said Pam Craig, chair of the Alberni School District's board of education.
The project also adds a Neighbourhood Learning Centre that will be used for child care programming, bringing much needed child care spaces for Ucluelet families.
"Providing quality, affordable and inclusive child care is foundational to building a strong, vibrant and sustainable community," said Katrina Chen, Minister of State for Child Care. "We know providing child care on school grounds is not only convenient for parents, it also helps children have a smoother transition into the education system and puts them on the path to lifelong learning."
In addition to the seismic project at Ucluelet Elementary and Ucluelet Secondary, the government recently provided the Pacific Rim School District with over $800,000 for access ramps for E.J. Dunn Elementary school, over $400,000 for roof upgrades at Wood Elementary and $125,000 for playground equipment at Maquinna Elementary.
Ucluelet Secondary school is home to students from Ucluelet and Tofino. Four out of five of the school's blocks will be replaced, including classrooms, administration, the library and music room. These sections were built between 1947 and 1981. The gym and trades block, built in 1973, will be seismically upgraded. These changes will allow for the school to reflect First Nations values and modern classrooms that better suit B.C.'s new curriculum.
Seismic upgrades at Ucluelet Elementary school will include the addition of an elevator to improve accessibility, as well as structural upgrades. The StrongStart BC program currently occupies one classroom at the elementary school, and it will remain following the seismic upgrade.
These investments in student safety are part of government's work to accelerate the Seismic Mitigation Program to ensure every B.C. student can attend a seismically safe school as soon as possible.
Quick Facts:
Since September 2017, the Province has announced over $1 billion for seismic upgrades or replacements at 50 B.C. schools, creating almost 30,000 safe student seats, with many more to come.
To continue this momentum, the Ministry of Education has allocated a record $925 million for school seismic safety projects in its three-year capital plan.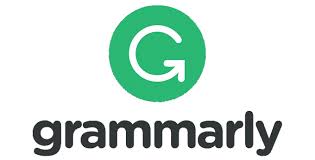 Please follow and like us: