Did you ever wonder why some businesses get found by customers and others just fizzle away? There is a simple answer. The answer to this question is sitting right under our noses as business-owners and goes ignored by most. The difference between success in business and failure comes down to one thing. That is not having a better product or the best service. Product and service are to very needed but they can get a business out of the garage stages. There is the reason everyone knows who Mc Donald, Coke and Pepsi. For the record, none of them sponsor this podcast or blog. These 3 corporations have one thing in common that most small business owner neglect to truly understand. In fact, most small business owners are afraid to even listen to the word "Marketing." The thought is that marketing is expensive and only a large corporation should use marketing to grow their businesses. There is a vision of big glossy ads on TV with famous spokespeople talking about how great the product and service are. The big ad campaigns are part of how large corporations communicate with the public. The key to marketing is knowing how to communicate with the public and also knowing how big your audience and how you can grow it.

Marketing is how your business communicates with the public and the community that surrounds the business. As we discussed for some businesses with a large audience and that service the global community the campaigns can be very expensive and have large budgets. Not every marketing plan has a million-dollar budget and dancing girls or famous spokespeople. you are a small business owner looking for customers from around your local neighbour. Your operation is grassroots and needs to have a marketing plan that reflects that same idea to your local audience. The marketing plan for both businesses will look very similar and small business could actually steal and learn from the bigger business on how to build a plan that will build a loyal customer base. If your small business could attract a group of people that you could keep selling products and service to would have found success.
Earl Flormata the "Evil Marketing Genius" behind Mind of Marketer. Earl has helped all types of businesses increase their customer base. His methods have helped stabilize and increase overall incomes for business owners, some businesses have seen increases up to 70 million dollars. He has taught his methods at some institutions like Douglas College. Our Evil Marketing Genius says every marketing plan should have these 5 pillars. Don't worry if you don't have all 5 pillars at once. You can build these pillars as your business grows. For now, all you need to know is that they are growing to need to be there as your business becomes stable and grows.
Offer
Converting
Traffic
List Building
Sale Process
Listen to What Earl has to say in our podcast episode
Listen to "Influence Club 5 Tips Earl Flomata on Marketing" on Spreaker.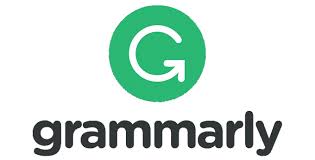 Please follow and like us: