We all want change in our lives, we all want to be extraordinary, but we usually find ourselves to be nothing more than ordinary. We find ourselves just living day to day with what we think of as nothing much to speak of and nothing much that is outstanding. What if that was not true, that everything we and everything we are is outstanding? If we just turn or adjust our point of view by one minute of 1 degree, we might find a new light and with the extraordinary. Must of spend our lives looking for the outside approval to be what it is we dream of. I am not much different from the rest of the human race because I like everyone and faced with the choice to follow the crowd or step away and do things my way. You are reading some of my way. You are reading and listening to my voice and with that hear my challenge to you to live in a way that makes your life feel extraordinary to you. This does not mean that you have to go out, write a blog and start a media and production company that is my dream based on what I see that I need to speak out on. I am asking you to live and think because you found approval from inside you to live the way you want because that makes your heart sing and love.
Recently, I met someone online who you would think at first has a very sad and to some a very depressing story. Cheryl's life is not that at all. First, understand that her life is filled with challenges and obstacles. That is where her happiness begins. Her happiness begins there because of how she chooses to face those challenges. She wakes up every morning and chooses to own her life knowing that what the day brings only she can face it only she can own what happens in her life. By the end of this article, you will know the name of who it was that changed her life and who it was that brought a different way of seeing life. Cheryl gave birth and that is always one of the greatest moments in every adult life, watching the little human breath and know that person came from your body and your DNA. If you have not had this experience, I can only tell that it is scary and joyful and wonderful, its magic wrapped in flesh and blood. Cheryl gave birth to a baby boy, but that is where the change in her life becomes different from most. Cheryl little boy was born with a disability and that is what made her life extraordinary. The new obstacle and challenges that Cheryl had to face she was given her first choice and that was where she chose to see life differently. That was the point where Cheryl Ginnings began to live on her terms and see her son as a blessing from God and a call to live her way and to speak out for what she believes in.
Cheryl transformation was not overnight, it happened over time and if you ask Cheryl she might tell you that she is still growing and live to be the best Cheryl Ginnings ever. Her son set her on. Path to find greatness in her on her terms. This is who Cheryl Ginnings is today when I met her on LinkedIn. Cheryl is the person you need on your side when life throws a curveball your way. She will help you understand it is ok to speak out and to take care of you while caring for others. She will teach how to speak up, out and advocate for those you care for and love. This is for her website about who she is:
I understand the problems these families face," says Cheryl. They have no voice unless we speak up for them." I want to be that voice, and it's my responsibility to help others find their voice as well.
Cheryl gave us 5 tips in her interview:
Be bold: find your voice and learn to speak up
Live one day at a time and focus on today
Attitude: choose to be a better person
Knowledge: know what is happening to us. Ask questions about what is going on. Do your own research.
Encouragement: find ways to spirit improve relationships, relax and laugh
Cheryl attributes these steps to her son Blake and she will tell that he is the reason she lives this way and he is the reason lives an extraordinary life.
For more information from Cheryl Ginning:
https://cheryl-coaches.com/index.html
https://www.cheryl-ginnings.com/
Listen to her interview here on the Influencer Club:
Listen to "Influence Club Cheryl Ginnings 5 Tips on Life" on Spreaker.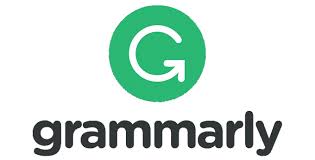 Please follow and like us: