I was always taught that doing business was supposed to be a cold and ruthless thing. Intuition, personal feelings or anything outside of that hardness has nothing to do with business and should be left out in order to be good at business. I had to be stern and just move forward without any thought or concern about anyone's feelings because they had no place of business. We are finding a softer, heartfelt way of doing business that not only helps our fellow human beings but also eventually will help our planet. And today, we're going to listen to an interview with a business expert, who puts it digitally puts intuition into business and her business plan and helps others to do the same. So that they can find what they need to find as their own version of success, and helping others around them and their communities grow just the same. So let's get started. DeeAnne Riedeau  is a spiritual muse. mentor, professional speaker, best selling author, and intuitive business.
DeeAnne has this to say about learning to run our business with purpose
And we're learning more about, intuition, and that there's actually science to back it up. So this isn't just a magical thing.  This is something that science is actually showing us, if you look for studies that they've done, the heart actually received information before the brain. So once we start to recognize this,  maybe that's why my gut was telling me not to go with that person or not to do that thing. And so it brings in this additional layer into the business when we start to really pay attention to the intuition, and we start to listen into it. Again, it helps us to make more clear decisions and decisions that are most serving for both you and the business. And one of the things, one of the processes that I have is I actually communicate with my business. So I want this to really soak in for the listeners out there. Because this was a really powerful shift for me. You know, we tend to, you know, we've been taught, you know, you are your business, right, you are your business, and we've heard it time and time again in the business world. But I actually am going to invite you to think of it very differently and shift your perspective on that because we represent our businesses and we put life into our businesses, but the business actually is a separate energetic entity from you. And so in recognizing again, that everything is energy, and that the business has a separate energy from you. It's connected to use, but it still is separate from you. And so once you recognize that you can start to see or go into the experience of communicating with your business. So I started to get in the habit of waking up in the morning, I would say to my previous company that I just gifted last year is called "Your Holistic Health. " I like to say good morning, Your Holistic Health. What are the main things I need to know for you today? And what happened is I would pause and I would hear information or I would receive a feeling or I would have I was knowing that intuition would pipe up, because I was stopping and pausing and acknowledging the business, and it was responding to me. And so I would get all sorts of advice and wisdom from the business, which helped me to make way better decisions and not be stressed about the decisions either. So it served me in such a huge way, I started to talk about it and tell people Hey, and you talk to your business, treating your business, like a partner, is the best thing you can do. Because your business responds energetically to that attention. And you will get information that is vital to help your business succeed.
Go to Rose Hope to find a way to do business in a way the helps you learn more about yourself. You are going to why your passion drives to a purpose. Your business will feed in more ways than just simply going to the bank. Your business should feed your soul and spirit.
https://www.linkedin.com/in/deeanne-riendeau/
Listen here
Please Click and Thank our Sponsors and Affiliates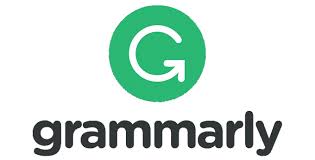 Please follow and like us: