We live in a wonderful, beautiful universe that is full of danger and violence. Most of that violence is outside of human society. At least the violence should not be commented by one human being against another human being. The Universe we live in has Black Holes that swallow stars and planets. There galaxies colliding into each other, exploding stars that blow enough gamma energy to displace atmospheres from planets. Planets and asteroids banging into each other and comets zipping across space all in a show that can entertain us in a night sky. On our safe planet Earth, we have storms, earthquakes, volcanos and forest fires. Natural Events clearly that we do not live in a safe environment. As human beings, we lived to survive nature. With all the natural events working against our survival, why did we develop hatred into our society?
Hatred has caused us to harness power into weapons. We have fear that forces us into wars that pit one group of man against each other that have had us develop tools of destruction from swords and spears to guns and bombs. The goal of these tools was initially created with the goal to help us live in comfort and convince. Gun powder was created to entertain and make us happy in ancient China. High explosive was created by Alfred Nobel in the hope that we would stop the violence. E=MC2 was theorized to help understand the relationship between matter and energy, not to create the Hydrogen bomb. All of these weapons of mass destruction were created out of fear and hatred. All this means is that we need laws that would stop these devices from being used as weapons to hurt other human beings.
Two of our leaders have started down of road towards ensuring laws that will punish human on. human violence. While they are making it illegal to use a tool as a weapon against a fellow human being they are leaving out the elements of why this type of violence happens to begin with. The law they are developing will do more to limit our human freedom and do very little to help limit the hatred that causes one man to strike out against another man. Other issues that allow discrimination and teach the lesson "if you are not just like me then you are less than human."
Mr. Horgan is asking for tougher penalties for hate crimes but in his statement, he fails to define what that really means. His statement is very vague and lives the question of how would determine what hate crime looks like. When just weeks ago an Indigenous woman was denied prenatal care that resulted in a stillbirth. Should the doctors who treated her charge with a hate crime. Those people who participated in a game that had hospital staff taking bets on drug and alcohol blood levels be charged with a hate crime for denying a human being medical attention. Should a police officer be charged with a hate crime for dragging an Asian Co-Ed out of her dorm room while on a wellness check? These questions because we need defining of what a hate crime should look like and maybe we need to vote on that in a way that even a person with a disability can have a say.
Justin Trudeau has a goal to end gun violence on the streets of Canada. This is great undertaking but needs to be done in a way that does not hurt people who would never turn a gun toward another human being. Some Canadians that own guns would never fire as much as a bullet at an animal and harming a human being in farest thing from their minds. Gathering guns from these people would never make our street free from violence. Helping these same people might actually make Canada a happy place. We have society need to remember that guns are tools and must of the uses from guns as a tool to build lives. The changes in gun laws should be directed towards people who shoot at another human being not aimed at collector who gather guns to show a history or shoot clay targets.
For more information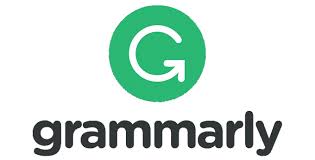 Please follow and like us: