Adrian Dix, Minister of Health, has released the following statement about British Columbia's vaccine rollout:
"We know how eager people are to be vaccinated. I am proud of B.C.'s rapid delivery of vaccines into people's arms, especially in our age-based, clinically extremely vulnerable and Indigenous vaccination campaigns. By the time new shipments of Pfizer arrived this week, we had utilized our existing supply. The same is true for Moderna.
"The delay in Moderna's shipments is disappointing. The sooner we get vaccines in people's arms, the better, and inconsistency in delivery is a consistent problem. This is simply a reality and not an issue of blame.
"That said, the federal government has said it will send additional doses of Pfizer in May and June. Doses in April would be more helpful, but we appreciate the ongoing effort and commitment of the federal government.
"Right now, Pfizer continues to be the workhorse of B.C.'s age-based vaccination program. It has the most reliable delivery schedule and we can properly prepare for its arrival.
"For people 55 and up, we encourage them to go to their local pharmacy and get vaccinated with AstraZeneca as soon as they can.
"While our ability to offer vaccine doses to people in B.C. depends on supply distributed by the federal government, as well as consistent and regular delivery of allocated doses by vaccine suppliers, the provincial and federal governments' logistics teams are working closely together and are routinely providing important feedback to improve the process.
"Shipments from suppliers can be delayed, arrive early or arrive late, necessitating a fast and nimble approach to shifting levels of vaccine supply in B.C.
"We're making significant progress here in British Columbia – more than 1.2 million doses of COVID-19 vaccines have been administered in B.C. We're moving ahead, as quickly and as safely as we can, and I encourage everyone to get their COVID-19 vaccine and help us move forward, together, to a healthier province."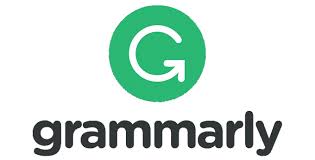 Please follow and like us: