The people of Halfway River First Nation now have more certainty around teaching traditional practices and passing along knowledge to the next generation following the establishment of a new conservancy in northeastern British Columbia.
Spanning 5,306 hectares along the southern shore of the Halfway River, the largely forested area has now become Tsaa Nuna Conservancy (sa-nuh-na), ensuring strengthened protection of the land, water and wildlife.
For many years, Halfway River First Nation has sought to protect the area traditionally used to teach youth about the natural environment, practice cultural and spiritual customs, hunt, fish, trap and gather plants and berries. The area continues to provide important access to food sources, given its proximity to the community.
In March 2017, the Province and Halfway River First Nation signed a government-to-government agreement that included working together to establish a conservancy in an area of high cultural significance to the community. Conservancies are Crown lands set aside for the protection of their biological diversity and natural environments. They also explicitly recognize the importance of these areas to First Nations for social, ceremonial and cultural uses.
Located 65 kilometres from Fort St. John, Tsaa Nuna is the first conservancy established in northeastern B.C. The area is rich with berry plants and home to moose, deer, elk, lynx, fisher and porcupine. One of five major watersheds in the region, the river is a migration route for bull trout and mountain whitefish, and also has rainbow trout, grayling, jackfish and dolly varden. Vast trail networks and water routes in the conservancy connect the area to other significant locations, streams and rivers.
Conservancies can provide a unique framework for land protection. BC Parks will work with Halfway River First Nation in the development of management direction for the conservancy to ensure the protection and stewardship of its cultural, ecological and recreational values.


Quotes:
Darlene Hunter, Chief of Halfway River First Nation –​
"We are pleased that the Province has recognized the special and continuing cultural significance of this area to the Halfway River First Nation and confirmed its protection as a conservancy. It is an important area for our community where we hunt, trap, gather berries and teach our children about traditional practices and our way of life. The protection of this area will ensure that we can continue these activities in this area for generations to come."
George Heyman, Minister of Environment and Climate Change Strategy –​
"True reconciliation requires listening and respecting cultural practices and the relationship to place. We have much to learn from Indigenous nations about stewardship of the lands and waters that we rely on to sustain us. Members of Halfway River First Nation are the stewards of this land. Establishing the Tsaa Nuna Conservancy provides the opportunity for all of us to learn about this place and help protect the area's natural values."
Murray Rankin, Minister of Indigenous Relations and Reconciliation –
"The new Tsaa Nuna Conservancy is an example of how collaboration and practical steps can bring meaningful, positive results that benefit everyone. Protecting these important lands will mean the children and grandchildren of Halfway River First Nations will have opportunities to learn and embrace their culture on the lands where their ancestors did in the past."
Quick Facts:
There are 157 conservancies in B.C., ranging in size from 11 to 322,020 hectares. The last conservancies established were Ne'ah' Conservancy and Hanna-Tintina Conservancy in 2013.
Conservancies allow a wider range of low-impact, compatible economic opportunities than Class A parks. However, commercial logging, mining and hydroelectric power generation, other than local run-of-the-river projects, are prohibited.
Parks and protected areas are dedicated to preserving the natural environment and providing outstanding outdoor recreation opportunities. Places of special ecological importance are designated as ecological reserves for scientific research and educational purposes.
Learn More:
For more information about B.C.'s parks and protected areas system, visit: https://bcparks.ca/about/park-designations.html
Listen to "Policy and Rights" on Spreaker.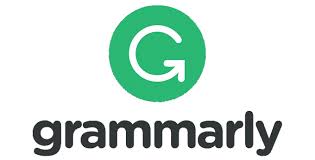 Please follow and like us: