Successful applicants of the new Small Farm Business Acceleration Pilot Program are receiving funding for farm infrastructure and equipment to help them grow their farm businesses and support local food supply and rural economies.
"Farmers are vital to the local food economy throughout the province," said Lana Popham, Minister of Agriculture, Food and Fisheries. "Through this funding, these new and small farmers will be able to take their farming business to the next level while helping them on the path to economic recovery."
This one-year pilot program is supporting 64 small and new farmers with diverse farm businesses throughout the province. This funding will strengthen a variety of farm growth projects to help enhance crop and livestock productivity, increase sales and diversify market channels. Buying infrastructure and equipment, like greenhouses, will support rural economic development and contribute to local food production.
In the Skeena River Valley, Farmer Cam's Foods grows indoor greens and root crops, as well as fruit outdoors and in high tunnels. The funding from the program will help with material to increase vegetable seedlings and microgreens grown indoors, extending the planting season and increasing crop production.
"As a small producer, efficient production systems are essential to the growth of my business, but the cost of new infrastructure typically dictates the timeline," said Cameron Bell, owner, Farmer Cam's Foods. "The Small Farm Business Acceleration Pilot Program funding will allow us to invest in a greenhouse and other assets ahead of schedule and continue expanding food production in the Skeena Valley."
Old Ochiltree Ranch in 150 Mile House is a 40.5-hectare (100-acre) property over 100 years old. The ranch has a small market garden, sheep and an apiary for honey. The property is certified organic, with grazing, fruit and vegetable production. To help increase the ranch's production and extend the duration of the growing season, the funding will be used to purchase and install a geothermal greenhouse.
"This is a huge opportunity to increase the profitably of our farming business, by helping to mitigate unco-operative weather, extending the season and diversifying our production," said Gord and Megan Flatt, owners, Old Ochiltree Ranch. "We are so grateful and excited!"
Late Bloomers Flower Farm in Burnaby grows flowers, along with a selection of pumpkins and squash, for businesses in the region. The farm aims to connect purchasers directly with the farmers who grow the products and strengthen the understanding of agricultural practices and flower production. Program funds will be used to purchase new equipment to help increase flower production for local sale in the Lower Mainland.
"Working in small-scale agriculture is not for the faint of heart. It takes drive, dedication and passion to pursue a career that strives to change how we eat, treat the planet and take better care of both animals and humans," said Elly Rakhmetoulina, owner, Late Bloomers Flower Farm. "With a change in the family farm dynamic, most farmers today are not on land they own or working with tools or machinery they inherited. With the average age of farmers in Canada being in their mid-50s, it's reassuring to see the Province committed to supporting younger up-and-coming farmers keeping this challenging, but important, vocation alive."
This announcement is part of B.C.'s $10-billion COVID-19 response, which includes StrongerBC: BC's Economic Recovery Plan that protects people's health and livelihoods while supporting businesses and communities.
Quick Facts:
The 64 successful applicants represent a diverse group of new and small farmers from 54 different communities in seven regions of the province.

These include seven Indigenous-owned and operated agricultural businesses; and
19 new farmers under the age of 35 that include 13 female entrepreneurs.

The approved applications include:

11 applicants focusing on livestock production;
47 focusing on crop production; and
six focusing on greenhouses, nursery and floriculture production.

A small farm is defined as one with a total annual gross revenue of less than $60,000 in the last two years. The program will cover 50% to 75% of total approved project costs to a maximum of $17,500 for individual farm businesses.
Learn More:
COVID-19 recovery programs to support farmers: https://news.gov.bc.ca/23338
Listen to "Policy and Rights" on Spreaker.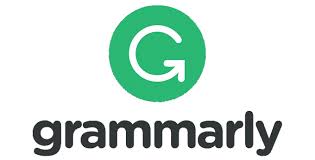 Please follow and like us: