Today we'll start with the latest numbers then discuss current and coming challenges and highlight an example of one of the many ways Canadians are supporting each other as we go through these next months of change.
To date, over 1,096,000 cases of COVID-19, including 23,500 deaths have been reported in Canada. Over the past week, there have been on average over 8,600 new cases reported daily. During the same time, the number of people experiencing severe and critical illness continues to rise; on average over 3,400 people with COVID-19 were being treated in our hospitals each day, including almost 1,050 people being treated in intensive care units, representing a 34% and 22% increase, respectively, compared to the prior week. Unfortunately, we are now beginning to see an increase in the mortality trend – with an average of 41 deaths reported daily over the past week, which is 38% higher than the week prior. There are over 51,600 variant of concern cases reported to date across Canada, with the B.1.1.7 variant accounting for almost 96 % of these. [This includes 49,365 B.1.1.7 variants, 1,882 P.1 variants, and 396 B.1.351 variants reported to date in Canada.]
To get through a crisis of this scale and duration, it is important for all of us to reach out for the support and resources we need for our mental health. A year ago, the Government of Canada launched the Wellness Together Canada online portal. Since then, this resource has offered free and confidential mental health, substance use, and well-being supports to over 1 million children, youth and adults from across Canada who have participated in over 3.5 million web sessions. This portal continues to be available, 24 hours a day, seven days a week, supporting people of all ages, in over 200 languages and dialects through simultaneous translation. The portal is designed to be used on demand, so you get to choose what you need, when you need it.
On this last stretch through this crisis, we can also gain strength from good news and focussing on the things we're grateful for. We have been heartened by the many ways Canadians are helping to support COVID-19 vaccination efforts. Since April is Sikh Heritage Month, we'd like to highlight an example we recently learned about from that community. Sukhmeet Sachal, a UBC medical student, has been working together with the Sikh Health Foundation and a team of volunteers to translate and share information about COVID-19 with Punjabi-speaking seniors in the Fraser health region. Their efforts are helping to support community members to make informed decisions on vaccination and, at the same time, dispelling misinformation.
This week, we were also grateful to be among the over 7 million people in Canada who have received a 1st dose of COVID-19 vaccine to date. And the good news is that vaccines are reducing severe illness, deaths and outbreaks in high-risk settings and populations that were targeted in our initial phase of vaccinations. Though we all need to keep following public health advice and maintain our well-practiced precautions as vaccines rollout further, these benefits are building and they will be the bridge that takes us all to greater safety and back to the things we have missed so much.
Read my backgrounder to access COVID-19 Information and Resources, including information on vaccination and ways to reduce your risk of infection and spreading the virus to others.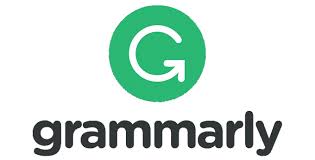 Please follow and like us: