Dr. Bonnie Henry, B.C.'s provincial health officer (PHO), has released the following statement in response to Chief Justice Christopher Hinkson's injunction decision:
"I respect the chief justice's decision on a procedural motion within a much larger case that goes beyond today, and I thank the court for its full consideration of this matter.
"Since the very start of the pandemic, the Office of the Provincial Health Officer and leaders across government have had ongoing dialogue with faith leaders and had many respectful and productive conversations with them on how best to protect their congregations.
"Public health orders are one of many tools we use to protect the health of the public in B.C. They are ones that we use judiciously and only as far as necessary. Based on the science and evidence, I put public health orders in place to protect faith leaders, their congregations and the communities in which they worship. These are legal orders that apply to everyone in our province, and most churches are following them. I thank each of them.
"Three churches have filed a charter challenge of the provincial events and gatherings order. While this legal challenge is heard, everyone must continue to follow the orders to protect themselves and their communities.
"The health and safety of all British Columbians is my priority and responsibility as PHO, and together we must do everything we can to protect the health of the people of our province. I know how difficult the pandemic has been. With the presence of new COVID-19 variants of concern in B.C., it is critical that we follow public health orders and direction to limit the spread of the virus.
"I am confident that all PHO orders are in accordance with the law, including the Canadian Charter of Rights and Freedoms, and we look forward to the conclusion of the larger case that remains before the courts."
Here is the statement from the Judge:
The chief justice of the British Columbia Supreme Court says the attorney general is putting the court in an "impossible position" by asking for an injunction ordering three churches to stop in-person religious services until their challenge of public health orders is heard.
Chief Justice Christopher Hinkson says public health orders already prohibit such gatherings and it's within the power of Provincial Health Officer Dr. Bonnie Henry and the government to escalate enforcement without a court order.
"There are alternate remedies," Hinkson told Gareth Morley, legal counsel for the Ministry of the Attorney General, during the hearing on Friday.
"I shouldn't be doing Dr. Henry's job. If she wants police to have the ability to arrest people, the order can be amended, can't it?"
The injunction request by the provincial health officer and attorney general comes after the churches filed a petition that challenges COVID-19 restrictions on in-person religious services, arguing the ban violates people's rights and freedoms.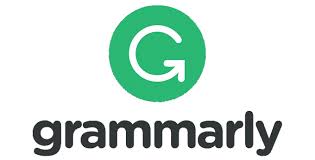 Please follow and like us: