Nearly 3,000 moss balls, which are suspected or confirmed to be contaminated with zebra mussels, have been seized or surrendered to conservation officers as part of widespread efforts to stop the potential spread of the invasive species.
Zebra mussels are a highly invasive species that pose a serious threat to Canada's aquatic ecosystems, fish populations, hydro power stations and other infrastructure since they multiply rapidly and are extremely difficult to eradicate once they become established in an area.
Invasive zebra mussels have been found in aquarium and water-garden moss balls sold in pet stores and garden centres in B.C. and across Canada. These products, often called "Marimo moss balls," are a popular ornamental item in aquariums and are also sold as a decorative houseplant. To date, there has been no reported introduction of live zebra mussels into B.C. lakes or waterways.
Suspected or lab-confirmed contaminated moss balls have been found in Terrace, Invermere, Kamloops, the Lower Mainland and on Vancouver Island. Most of the moss balls seized were found on the Lower Mainland.
Several people have reported finding what they believed were zebra mussels in their home aquariums. Investigations have linked some potentially contaminated moss balls to international shipments.
Conservation officers have reached out to more than 1,100 pet and aquarium plant stores, aquatic retailers and distributors throughout the province, and have conducted hundreds of on-site inspections to prevent the sale of potentially contaminated moss balls. Many retailers and distributors have voluntarily pulled the moss balls from their shelves. The continued co-operation from the industry is commended.
The B.C. Conservation Officer Service continues to work with the ministry's science experts and Fisheries and Oceans Canada, as well as other federal, provincial and territorial partners to address the situation.
Anyone who finds zebra mussels is asked to call the Report All Poachers and Polluters (RAPP) hotline, toll-free, at 1 877 952-7277 to report their find.
Learn More:
For steps on how to safely dispose of moss balls and treat aquarium water or other contents, visit: https://www2.gov.bc.ca/gov/content/invasive-mussels/moss-balls-disposal
For more information about zebra mussels, visit: https://www2.gov.bc.ca/gov/content/invasive-mussels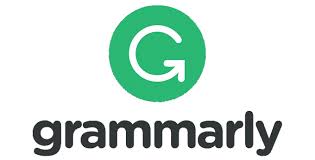 Please follow and like us: