We are in an age of information. We are starting to realize that information is power. It is an amazing time for being able to share and communicate information with friends and like-minded people with a cell phone and a streaming service. We all have WIFI, appliances and cell signals passing in and out our homes as will as passing through our bodies. These signals are forms of Electromagnetic Frequency or EMF. ARe EMF signals safe can they affect our health? Let's try to find the answers.
Electric fields are created by differences in voltage: the higher the voltage, the stronger will be the resultant field. Magnetic fields are created when electric current flows: the greater the current, the stronger the magnetic field. An electric field will exist even when there is no current flowing. If the current does flow, the strength of the magnetic field will vary with power consumption, but the electric field strength will be constant.
(Extract from Electromagnetic fields published by the WHO Regional Office for Europe in 1999 (Local authorities, health and environment briefing pamphlet series; 32)
EMF can be natural places most of these signals are invisible with the naked eye. When EMF can be seen by the naked eye, we will see a brilliant light show such as lightning or aurora borealis ( northern lights). Mostly, we don't really have to worry about our health and natural form of EMF. Thunderstorms don't pose any threats to human life. Our society is surrounded by many more man-made source of EMF. The real question is with our homes being filled with EMF could these signal be a hidden killer?
First, modern human society has put technology ahead of human health and moreover has constantly put greed of money above human life. Victorian age homes were filled with Arsenic and other toxins that made people sick to the point of a high rate of crib deaths in children and health condition that we now are associated with what we know today to be poisonous conditions. New and brighter colour and dye technology used in wallpaper and other decorations. When it was first discovered that the pigments could be dangerous and should be removed from homes, manufacturing companies claimed that the research was wrong and should be ignored. If we compare that same idea today with EMF we could be looking at a similar situation. Is high-speed Internet connection worth causing health issues?
We can protect ourselves by taking the right steps in our home:
1: move routers and modems out our bedrooms
2: keep our cellphones and other similar devices out of bedrooms while we sleep
3: Do your own research in EMF and what sources our in your home that might interrupt your health
We found an expert on EMF Dr Tina Ureten MD, PhD, RDMS, RDCS. DR Ureten
attended medical school in Turkey and has practised medicine in Switzerland, United States, Canada and has been published in many medical journals. She has spent many years of her career in 3D Ultrasound Technology and currently started a company to help people suffering from sleep problem due to EMF exposure.
Please listen to and conversation here
Listen to "Influence Club 5 Tips Tina Ureten on Sleeping Better final" on Spreaker.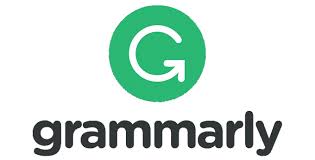 Please follow and like us: