The B.C. government is taking action to make sure more people benefit from timber harvesting in the Prince George Timber Supply Area (TSA).As part of a new apportionment decision, the role that First Nations play in the area's forest economy will be enhanced. With this change, government will be able to provide more forest tenure to First Nations. This will also result in mutually beneficial partnerships and agreements between industry and First Nations."Over the past six months, the ministry has engaged with forest companies, local governments and stakeholders regarding this apportionment," said Katrine Conroy, Minister of Forests, Lands, Natural Resource Operations and Rural Development. "I have considered the interests expressed by those groups as well as the input of First Nations in making this apportionment decision."Reductions in timber supply, changing global markets for forest products, combined with provincial interests in advancing reconciliation, are making apportionment decisions more complex. This decision is intended to create more stability and increase investment in the forest sector.

This apportionment increases the percentage of the allowable annual cut (AAC) available for First Nations in the Prince George TSA from 3.6%, as established in 2012, to 14.9%. This new allotment intends to give more access to tenure agreements to a wider group of businesses and First Nations.

"The Carrier Sekani First Nations fully support this important decision by Minister Conroy," said Mina Holmes, Tribal Chief for the Carrier Sekani First Nations. "We are now beginning to abide by the principles set out in the United Nations Declaration on the Rights of Indigenous Peoples and the B.C. Declaration Act. This presents an opportunity to strike a new path together and bring real reconciliation to our region."

The new apportionment maintains the AAC for the forest-licence category at the same benchmark set in 2004, which was approximately 60% of the AAC in a given TSA. This level is based on the AAC that sees continuous harvest performance and is considered stable and relatively long term in nature.

In 2017, B.C.'s chief forester reduced the AAC for the Prince George TSA by 33.2%. This was in response to the temporary increase to the AAC between 2004 and 2012, which was created to manage the impacts of the mountain pine beetle.



Ministers' statement on softwood lumber preliminary ruling
Katrine Conroy, Minister of Forests, Lands, Natural Resource Operations and Rural Development, and George Chow, Minister of State for Trade, have issued the following statement in response to the U.S. Department of Commerce's second administrative review and its preliminary determination regarding countervailing and anti-dumping duties applied to Canada's softwood lumber exports to the U.S.:
"B.C. is frustrated and very concerned about the continued effect these unjustified punitive duties are having on our forest sector and on the families in communities throughout B.C. whose livelihoods depend on it.
"These unfair U.S. duties have been compounding the costs for construction, resulting in rising housing costs on both sides of the border. If the duties go up even more, so will the cost of housing and construction.
"Higher duties on Canadian softwood lumber not only hurt B.C. and Canadian businesses, they are a tax on consumers, including homebuyers in the U.S., that makes housing less affordable for American families and threatens post-pandemic economic recovery.
"Now, more than ever, it's essential to keep supply chains open for both sides of the border as Canada and the U.S. enter the next, post-vaccination phase of our economic recovery. We need open and stable supply chains for both countries to prosper during recovery, not trade barriers.
"B.C. will continue to vigorously defend the 50,000 hardworking people in our forest industry against these unwarranted duties. We will continue to work alongside the federal government to challenge these unjustified duties through the World Trade Organization and Canada-U.S.-Mexico agreement dispute settlement systems in the future.
"We will also continue our work in pursuing growth in markets for B.C. wood products both at home and abroad by promoting innovation and by expanding our trade relationships in global markets."
Learn More:The Prince George TSA and most recent AAC determination:
https://www2.gov.bc.ca/gov/content/industry/forestry/managing-our-forest-resources/timber-supply-review-and-allowable-annual-cut/allowable-annual-cut-timber-supply-areas/prince-george-tsa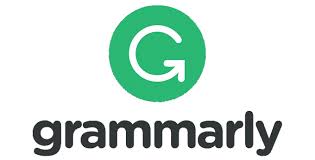 Please follow and like us: