Throughout the province, 140 Indigenous tourism businesses have received grants to mitigate the impacts of the pandemic.
"Indigenous tourism was the fastest growing segment of B.C.'s tourism industry before the pandemic, and we're determined to maintain this momentum," said Melanie Mark, Minister of Tourism, Arts, Culture and Sport. "These grants are demonstrating reconciliation in action by ensuring people working in Indigenous tourism can continue inviting visitors for years to come."
The Province provided $5 million through the BC Indigenous Tourism Recovery Fund to support Indigenous tourism businesses. Indigenous tourism businesses include lodges and resorts, outdoor adventure experiences, galleries and gift shops owned by Indigenous people. The fund is a partnership with Indigenous Tourism BC. It responded to a call to action from the Tourism Task Force.
Businesses received up to $45,000 to navigate the ongoing economic impacts of the provincial restrictions. Indigenous tourism businesses are using the grant to keep their lights on and pay for things like rent, utility bills, installing health and safety measures, and shifting services online. The grants assisted businesses with maintaining or creating nearly 1,200 jobs in communities throughout B.C.
"Indigenous tourism businesses have shown so much strength and resilience throughout this pandemic," said Brenda Baptiste, chair, Indigenous Tourism BC. "These grants give them the confidence to keep going and empower operators to adapt their businesses to meet the challenges. I'm thankful to the Province for this important partnership."
For example, Talaysay Tours in Vancouver used its grant to create a virtual tour that guides people remotely through Stanley Park. The interactive tour highlights how the local trees and plants of the Pacific Northwest have been harvested by Indigenous people for food, medicine and technology for thousands of years.
"This grant was crucial to finding a way through this pandemic," said Candace Campo, owner-operator, Talaysay Tours. "It's given us stability to weather this storm and the certainty to know we will get through this. I've had to learn new skills to create this virtual tour, and it's been so rewarding to see people engage remotely."
The BC Indigenous Tourism Recovery Fund is part of the Province's actions to support the recovery of the tourism industry.


Learn More:
Indigenous Tourism BC is committed to growing and promoting a sustainable, culturally rich Indigenous tourism industry: https://www.indigenousbc.com/
Read all the recommendations in the Tourism Task Force Call to Action: https://www2.gov.bc.ca/gov/content/tourism-immigration/tourism-resources/tourism-task-force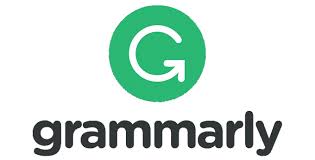 Please follow and like us: