The Fibromyalgia Well Spring Foundation has been at home in Aldergrove BC for the 3 years. The Founder of Fibromyalgia Well Spring believes in becoming an integral part of the community. She has ensured that the Thrift Store serves people who live nearby. The store holds their pricing at a level neighbours can afford to make the store remains a treasure to those who live in the area. Cheryl was told that the landlord has put the building and property up for sale. The following is a press statement from Cheryl and the Foundation Board:
On Tuesday, March 2nd at 1 p.m. we received an email from the Owner/Landlord of our Thrift Shoppe. He has listed our building for sale. Thank goodness we were at the home office and Wayne was just arriving to drop off more letters for us to send to the different Foundations. So we talked about this at length.
The Fibromyalgia Well Spring Foundation is looking for a new home. This noble charity has many projects to help people with Fibromyalgia and Chronic Fatigue Syndrome find support and housing. These conditions are devasting to those who are inflicted with them. The condition itself takes away the energy that some extremely active people once had.  The chronic pain and discomfort take away the ability to gain a good night sleep leaving the person with limited ability to focus on daily tasks and in many cases, the same person has trouble holding a job because of the lack of focus and inconsistent performance from day-to-day. Gratefully, Government does recognize the condition has a disability but the limited support that is offered leaves most with the choice of paying rent or buying food. The average recipient will receive $700 per month in total income. $700 to the people in the Aldergrove area will not even cover the rent needed for a stable home. To answer this Cheryl Young and her Foundation have started a group housing project to help provide shelter and the ability to buy food and medication. Fibromyalgia Well Spring takes some of the worries away and provides people with happiness and hugs.
The Aldergrove Thriftstore help the Fibromyalgia Well Spring with fundraising to do good work for the people in Langley, Aldergrove, Chilliwack and Surrey with support groups. The support groups give a safe haven to discuss the pain and feelings of loss. The chronic pain changes lifestyles and tears apart homes. People with disabilities do to chronic pain and fatigue can put many people in abusive situations and the support groups help people feel worthy to hold themselves against the abuse. We can help the foundation with donations and a new home. Visit the Thrift Shoppie at 2978 272 Street Aldergrove BC or click on the website.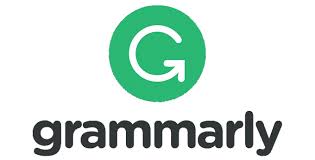 Please follow and like us: