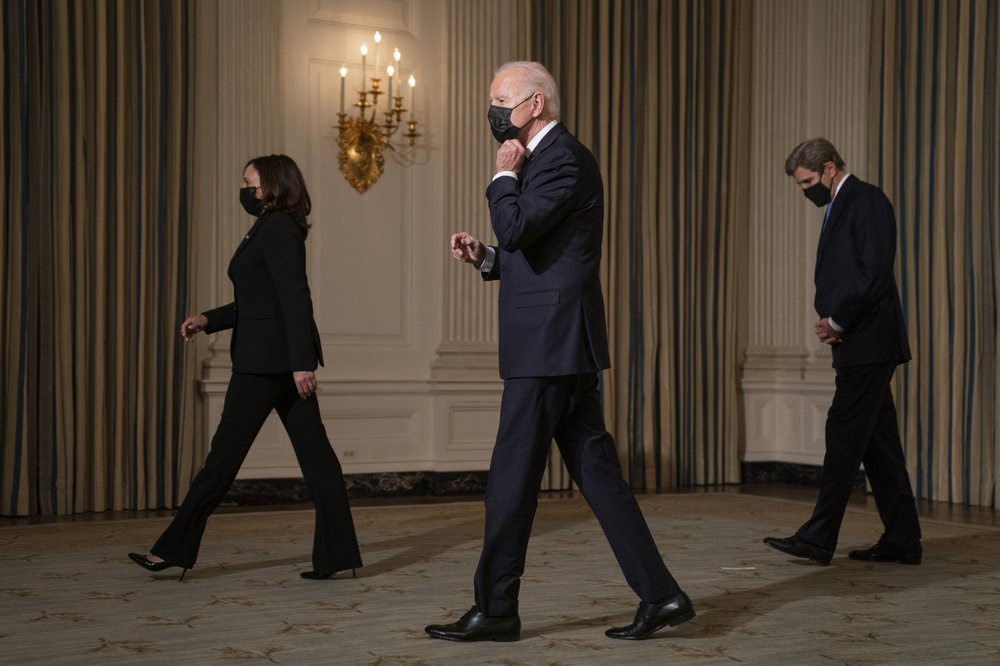 Biden: 'We can't wait any longer' to address climate crisis; US domestic terrorism alert warns of politically motivated violence
"We can't wait any longer" to address the climate crisis, President Joe Biden said at the White House. "We see with our own eyes. We know it in our bones. It is time to act."
In the most ambitious U.S. effort to stave off the worst of climate change, President Joe Biden signed executive orders to transform America's heavily fossil-fuel powered economy into a clean-burning one, pausing oil and gas leasing on federal land and targeting subsidies for those industries, Matthew Daly and Ellen Knickmeyer report.
The directives aim to conserve 30% of the country's lands and waters in the next 10 years, double the nation's offshore wind energy, and move to an all-electric federal vehicle fleet, among other changes. Biden's sweeping plan is aimed at staving off the worst of global warming caused by burning fossil fuels.
EXPLAINER: Executive orders can be swift but fleeting.
Biden Economy: The president's $1.9 trillion virus relief package is more than a sweeping rescue plan. It's a test of the strength of the new administration, of Democratic control of Congress and of the role of Republicans in a post-Trump political landscape. Passage by Congress would give Biden a signature accomplishment in his first 100 days, unleashing aid to expand vaccinations, reopen schools and send $1,400 direct payments to households. Failure would show the limits of Democratic power, Lisa Mascaro reports.
Domestic Extremism: The Homeland Security Department has issued a national terrorism bulletin warning of the lingering potential for violence from people motivated by anti-government sentiment after Biden's election. The bulletin suggests the Jan. 6 riot at the Capitol may embolden extremists and set the stage for additional attacks. The department isn't citing a specific threat. But DHS points to "a heightened threat environment across the United States" that it believes "will persist" for weeks after Biden took office,  Ben Fox and Eric Tucker report.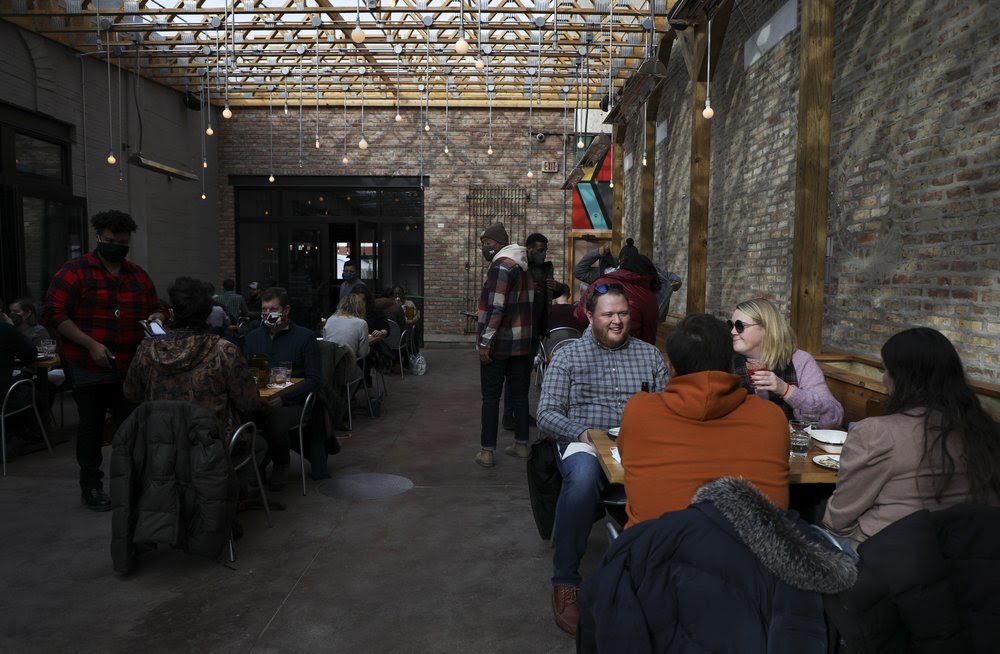 CHICAGO TRIBUNE VIA AP/ABEL URIBE
White House projects virus will kill many more; Some US States lift restrictions gradually amid fears of new variant
The Biden administration launched its new level-with-America health briefings with a projection that as many as 90,000 more in the U.S. will die from the coronavirus in the next month — a somber warning as the government strains to improve delivery and injection of vaccines.
The tone of the hourlong briefing was in line with President  Biden's promise to be straight with the nation about the outbreak that has already claimed more than 425,000 U.S. lives, but was still a jarring reminder of the harsh road ahead. Zeke Miller and Ricardo Alonso-Zaldivar report.
It marked a sharp contrast to what had become the Trump show, when public health officials were repeatedly undermined by a president who shared his unproven ideas without hesitation.
Dr. Anthony Fauci says there's reason to be concerned about the impact of some coronavirus mutations on vaccines but scientists have plenty of options for adjustments to maintain the effectiveness of vaccines and treatments.
States Easing Restrictions: Several states are loosening their coronavirus restrictions on restaurants and other businesses because of improved infection and hospitalization numbers but are moving cautiously, in part because of the more contagious variant taking hold in the U.S.
While the easing could cause new infections to rise, health experts say it can work if done in a measured way and if the public remains vigilant about masks and social distancing, David Eggert and Don Babwin report.
Vaccine Minorities: The role that race should play in deciding who gets priority for the COVID-19 vaccine in the next phase of the rollout is being put to the test in Oregon. An advisory committee will vote today on whether to prioritize people of color, target those with chronic medical conditions or some combination.
The debate shows the growing commitment to put racial equity at the heart of the nation's mass vaccination campaign as the virus disproportionally affects people of color. Experts say 18 states included ways to measure equity in their original vaccine distribution plans and more have likely done so since the shots started arriving, Gillian Flaccus reports from Portland.
EXPLAINER: Why it's hard to make vaccines and boost supplies.
How many variants of the coronavirus are there? The AP is answering Viral Questions in this series.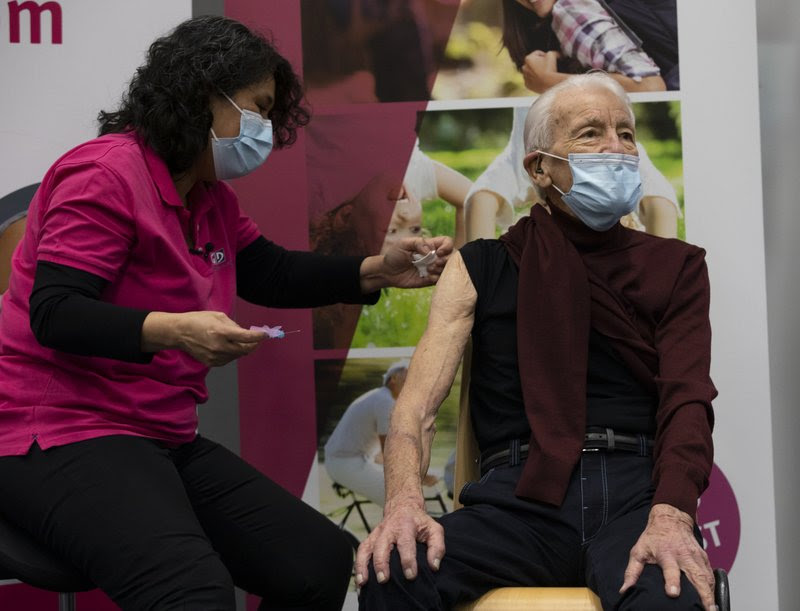 AP PHOTO/PETER DEJONG
Unlike the vaccine, blame is not in short supply for the EU's rusty vaccination rollout; WHO team in Wuhan departs quarantine; Battling virus deadly for Peru's doctors
Many of the richest countries in the world are part of the 27-nation European Union — most with a universal health care system to boot. But that seems to be counting for little in the global vaccination drive.
The bloc is coming under searing criticism for the slow rollout of its vaccination campaign, Raf Casert and Mike Corder report.
The EU s not faring well in comparison to countries like Israel, Britain and the United States. While Israel has given at least one shot of a two-dose vaccine to over 40% of its population and that figure in Britain is 10%, the EU total stands at just over 2%.
Onerous regulations and paperwork in some countries and poor planning in others have contributed to the delays, so has a more deliberate authorization process for the shots.
Added to the simmering tensions, the EU and drugmaker AstraZeneca have been sparring over the delay of vaccine deliveries, a deepening dispute that raises concerns about the increasing competition for limited supplies of shots needed to end the pandemic.
WHO in Wuhan: A World Health Organization team has emerged from 14 days in quarantine in the Chinese city of Wuhan to start field work in a fact-finding mission on the origins of the virus that caused the pandemic. The researchers could be seen leaving their hotel and boarding a bus, but it wasn't clear where they were going. The mission has become politically charged, as China seeks to avoid blame for alleged missteps in its early response to the outbreak.
Britain's Lockdown: Prime Minister Boris Johnson has indicated that the lockdown in England will remain in place until at least March 8 as he ruled out any imminent return to school for most students. Johnson also confirmed new quarantine restrictions for travelers arriving in England from countries deemed to be high-risk. He said the U.K. remains in a "perilous situation" with more than 37,000 patients hospitalized with COVID-19, nearly double the number during the previous peak in April, Pan Pylas reports.
A steady decrease in new coronavirus infections three weeks into Cyprus' nationwide lockdown means authorities can start the gradual, targeted lifting of restrictions in February, the health minister said.
Hundreds of Holocaust survivors in Austria and Slovakia have received their first dose of a coronavirus vaccine on the 76th anniversary of the day that Soviet troops liberated the Auschwitz death camp.
Police in Thailand say they have arrested 89 foreigners for violating coronavirus regulations at a party on a popular resort island. The raid on the Three Sixty Bar on Koh Phangan also netted 22 Thais, including the bar's owner and another who sold drinks there.
Efforts to dissuade Chinese from traveling for the Lunar New Year appear to be working. Beijing's main train station was largely quiet and estimates of passenger totals were smaller than in past years. The roughly two-week travel rush ahead of the holiday that falls this year on Feb. 12 started today.
Peru's Doctors: A large makeshift memorial stretches outside a bright yellow building overlooking Peru's Pacific coast. The black-and-white photos of dozens of men and women are of Peru's "pandemic soldiers" — the more than 260 doctors who have died from the virus. Their colleagues blame the lack of proper personal protective equipment and what they say is the government's abandonment of the health care system. Peru's health care workers have been holding an open-ended national protest for weeks to press their complaints of inadequate salaries, poor benefits and dangerous working conditions, Regina Garcia Cano and Mauricio Munoz report.
Israeli Prime Minister Benjamin Netanyahu faces a coronavirus and election paradox.
The longtime leader and political survivor has turned to a straightforward strategy: Count on the rock-solid support of his ultra-Orthodox political allies and stamp out the coronavirus pandemic with one of the world's most aggressive vaccination campaigns.
But with ultra-Orthodox communities openly flouting safety guidelines and violently clashing with police trying to enforce them, this marriage of convenience is turning into a burden, Josef Federman reports from Jerusalem.
Less than two months before March 23 elections,Netanyahu's political partners are undermining his war against the virus. The clashes have also sparked a public backlash that threatens him at the ballot box.
Israel finds itself in a paradoxical situation. In just one month, it has vaccinated over a quarter of its 9.3 million people and is on pace to inoculate the entire adult population by election day.
At the same time, it has one of the developing world's highest rates of infection, with some 8,000 new cases detected each day. This week it tightened a month-old lockdown by closing its international airport to nearly all flights.
A  campaign strategist who has advised Netanyahu in the past says if the current troubles persist, "Netanyahu will be in big trouble."
The ultra-Orthodox have long wielded disproportionate influence in Israel, using their kingmaker status in parliament to extract concessions from the nation's leaders. Ultra-Orthodox males are exempt from otherwise mandatory military service. The community's schools receive generous subsidies while providing subpar educations that focus almost entirely on religious studies and ignore critical subjects like math, English and science.
The system has long bred resentment among Israel's secular majority, and economists have repeatedly warned that it is unsustainable. But political leaders have rarely been willing to challenge the system.
Listen to "Policy and Rights" on Spreaker.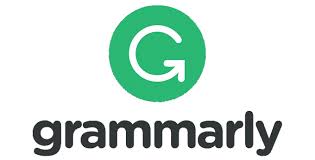 Please follow and like us: