Let's answer the first question in our title "What is Genocide." The definition of the word from a dictionary is :
the deliberate killing of a large number of people from a particular nation or ethnic group with the aim of destroying that nation or group
For the most part, as we live our lives in one of the safest countries in the world we might find it hard to believe things like this exist. Human beings are civilized. Systems and the desire to limit and destroy another group of people simply because they are not like us does exist in many countries around the world. One group of people manages to gain power over another group and because of bigotry and hatred, the decision is made to remove the group with lesser from being allowed to exist. The group in power narrow the struggle and begin to choke off the group of people they hate. Genocide is a crime but it is hard to get people to act against the suppressors. We become afraid that after they have killed off them they will come after us. Let's look at World II when genocide was aim at the Jewish People. The leadership of Nazi Germany killed anyone they even as much as suspected to follow the Jewish. The surrounding people began to hand over families that to the government for being different not always because they believe in killing off a group of people but because they were afraid that anything less than loyalty could be the end of them as well. It is happening today in India and China.
How does it happen? There step or stages to genocide and when we recognized the step to genocide it can be found in many different places around the world and it could be happening right under our own noses.
1 Classification People are divided into us and them
2 Symbolization unwilling parties have symbols forced on them or must where a label
3 Discrimation when a group of people are denied human and civil rights such as rights to education or to vote. Segregation happens
4 Dehumanization One group denies the humanity of another group
5 Organziation The organiztion of special groups police units, militias or army focused on the hated group
6 Polarization Media and broadcast focused on the hated group
7 Preparation Mass killing is planned
8 Persecution Land and property are taken and people are rounded up into areas and are physically cut off from the rest of society
9 Extermination the group in power begin to kill the now powerless group in masses
10 Denial The group n power makes excuses why these had wrong normal society
We have seen these things happen right in front us and because we live in a country that allows protest and gives us rights to speak out and voice our opinion without being jailed hate group my find it hard to do any real damage.
Can we stop it? The short answer is yes we can stop it. The long answer looks more like this are we willing just to go along with the attitude of it doesn't really affect me. Equality is something that must be guarded if we want our rights and freedom to be. Protected, we have to protect others from discrimination and abuse. Being compliant doesn't help anyone and can hurt freedom for everyone. We have to stand for each other. Take actions and write to all levels of our government until they see what is going. As global citizens, we should be writing to government officials to help each other so hate groups can not get control and hurt people.
Kashmir dispute 
Kashmir, a Muslim-majority Himalayan region, is held by India and Pakistan in parts and claimed by both in full. A small sliver of Kashmir is also held by China.
Since they were partitioned in 1947, the two countries have fought three wars — in 1948, 1965, and 1971 — two of them over Kashmir.
Some Kashmiri groups in the Indian-administered Jammu and Kashmir have been fighting against the Indian rule for independence, or unification with neighbouring Pakistan.
According to several human rights organizations, thousands of people have reportedly been killed in the conflict in the region since 1989.
Xinjiang conflict
The Xinjiang conflict (Chinese: 新疆冲突), also known as the Uyghur–Chinese conflict, is an ongoing ethnic conflict in China's far-northwest autonomous region of Xinjiang. It is centred around the Uyghurs, a Turkic minority ethnic group who constitute the majority of the region's population.[11][12]
Since the incorporation of the region into the People's Republic of China, factors such as the mass state-sponsored migration of Han Chinese from the 1950s to the 1970s, government policies promoting Chinese cultural unity and punishing certain expressions of Uyghur identity,[13][14] and harsh responses to separatism[15][16] have contributed to tension between the Uyghurs, and state police and Han Chinese.[17] This has taken the form of both frequent terrorist attacks and wider public unrest such as the Baren Township riot, 1997 Ürümqi bus bombings, protests in Ghuljia, June 2009 Shaoguan Incident and the resulting July 2009 Ürümqi riots, 2011 Hotan attack, April 2014 Ürümqi attack, May 2014 Ürümqi attack, 2014 Kunming attack as well as the 2015 Aksu colliery attack. Other Uyghur organizations such as the World Uyghur Congress denounce totalitarianism, religious intolerance, and terrorism as an instrument of policy.[18]
In recent years, Chinese government policy has been marked by mass surveillance and the incarceration without trial of over one million Uyghurs and other Muslim minority ethnic groups in "re-education camps".[19][20][a][b] Numerous reports have stated that many of these minorities have been used for prison labour in a seeming return to the "re-education through labour" program, which was supposedly abolished in 2013.[21] International observers have labelled the Sinicization campaign to be an instance of cultural genocide.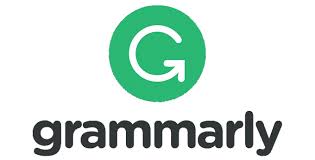 Please follow and like us: