What is gratitude? Why is gratitude so important to our lives? I want to this the year that I express make gratitude for everything I have been given. I am a uniquely successful podcaster and blogger with a powerful corporation in my corner. Life has given me many experiences that have made it possible for me to talk to many people in different industries. My heart has made a strong advocate and activist who stands up for humanity and our planet Earth. My knowable of science has given me insights into how our universe works. I am grateful that I have a media system that I can pour my heart and knowledge into so I spread the truth about our world and surrounding space. This does not mean that I have not had my share of pain and yes I have had my heart ripped out and handed back to me. I have won some of the fights for the rights of the being on our planet and I have lost many more battles to help the things and being I love. My life has taught me that if I am grateful just to have been there even just to see life will bring more success and teach more lessons than I can ever imagine. I am learning to live with gratitude and I want to invite you my readers, followers and listeners to do the same. Gratitude, love and trust is meant to be shared. The following five people have helped me with my journey of gratitude and I am sharing them with you so they can help you also.
CHERYL GINNINGS
Professional Speaker on Resilience, Leadership, and Communication

International speaker and best-selling author, Cheryl Ginnings is recognized for her expertise in the field of communication, business consulting, and public speaking. As the founder and CEO of Cheryl Ginnings Consulting, a consulting and public speaking company, she utilizes her years of experience to shed light on the trials of families with special needs children

Cheryl holds a Bachelors of Arts degree Magna Cum Laude from the Sam Houston State University in Speech Communication and Rhetoric. Her skill set ranges from business consulting, real estate consulting, writing, public speaking, and relationship marketing. She is a Certified Life Enhancement Coach.
By incorporating years of communication experience, she curated a book for special need families undergoing similar predicaments. "I understand the problems these families face," says Cheryl. They have no voice unless we speak up for them." I want to be that voice, and it's my responsibility to help others find their voice as well."
Her recent book, "#Love: A New Generation of Hope" compiled by Anita Sechesky, Cheryl follows the journey of finding peace and understanding the purpose her son, Blake who has cerebral palsy serves in her life. She was contributing author in, The Change book 5, "Love: A New Generation of Hope Continues," and "The Success Chronicles" (2016). In 2017 the book, "Behind Her Brand," vo. 6 was released in which Cheryl was featured. Early 2018 Cheryl Co-Authored In Her Shoes: Perfection to Acceptance, In Her Shoes: Women of Faith, In Her Shoes:  Moms With Special Needs Kids which are part of a larger "In Her Shoes" series collection.
Dr. Birgitte Tan
Dr. Birgitte Tan is a global speaker, international best-selling author, a certified Grief and Life Success consultant, and a veterinarian oncologist.  Her speciality is in helping people THRIVE through tough times and win with more ease and fun.
Who Am I as a coach:
I am a coach who brings great results to individuals who are motivated and committed to fully recover from their trauma and create much better full-spectrum-wealth results, and doing so effortlessly and with fun.  I also help corporations effortlessly have more profit by educating their team members about grief and the simple practical solutions to it, thus minimizing the company's share of the $117 Billion annual costs of grief to the workplace. 
  When people should work with me:
When they decide that it is time for them to have better results – whether having more peace of mind, better time and financial freedom or better company culture and profit-  and are willing to take the actions for it.
Robyn Mctague
After being diagnosed with breast cancer at age 44, I was a called to reconnect with that spirit part of myself.
After much studying and learning a multitude of metaphysical systems and modalities, I realized that we are all unique and need various tools and techniques including the hard sciences like psychology, conflict resolution, and trauma.
My purpose is to combine the major tools used to improve the quality of life, such as counselling, coaching and healing systems into one.
ROBYN WYMAN
I grew up living on the West Coast of Canada and my earliest memories are of hiking through the forest and playing in the ocean. I am my happiest when I am connected in nature as it balances me and has been essential to my well-being.
When I was 27 my sister was diagnosed with a brain tumour and her illness started my search for the purpose of why I was here. I remember the day she was diagnosed — I was very upset and went to my parents' home to see her. I walked through the front door and she was in the hallway. We just hugged and cried and then she said, "Rob, no matter what happens I am going to be OK. All I need is your love." It was profound and I felt a calm come over me and a deep truth that she would be fine.
She was in and out of the hospital during the next few years and I watched as her condition worsened. What amazed me was the way the doctors dealt with her. There seemed to be a disconnect. I felt they were distant and lacked compassion. She was very scared while in the hospital and fearful that they would give her chemotherapy. She had drawn the line on chemotherapy and didn't trust that the doctors would respect her wishes. When they would inject her with something, she would get very upset and would ask me to deal with it. I became her advocate. For some reason, I was able to have difficult conversations and deal with the doctors. It's amazing how and where your strength comes from when helping someone you love. She fought very hard but the cancer was very aggressive. There was nothing that could be done and she passed in her 25th year. I was 29 and pregnant with my daughter who was born five weeks after her death. It was a bittersweet time, incredibly surreal and I felt everything and everyone was in slow motion.
During the next seven years, six more people died, five of whom were family. To say the least, it was a difficult time. It is now what I understand as "layer cake grief". Being a mother of three young children, I found myself searching spiritually. One thing I had clarity on was that I was going to look after myself and my children because our health was my responsibility. It was all about prevention. I was given the nickname "MaMa Bird" because of my practicality and common sense approach to healing.
I began to study aromatherapy which I found fascinating and helped me heal my grief. Holistic health awakened joy in me for learning that I had never experienced before. I loved it and continued learning about herbs, massage, reiki, energy healing, crystals, and sound. All of these modalities worked on an energetic level; they were subtle and supported my spiritual growth. When I was 36, my mom died and this was when I decided to volunteer in Hospice. I didn't want people to suffer as I had and believed that I could help them while they or someone they loved was dying.
I gradually moved into a new field of holistic health and began to work in the spa industry as an esthetician. I did work as an esthetician but my focus was on bodywork — specifically massage. During the massage, my clients would shift and many would become very emotional. At the beginning I didn't understand what was happening; however I knew that I was being guided to help them and I trusted it. As time went on I developed my skills and became aware that I was holding space for my clients so that they felt safe. When they were in this relaxed safe space, they would allow the healing energy to flow through their bodies. It was truly an amazing experience for me. I also noticed that I was doing something far more than massage.
After years of working in the spa field, I decided to combine these modalities with my love of nature. I created, built, and ran a wellness centre called Full Bloom Farm in the country with lavender fields, herbal gardens, and aromatherapy. This became a powerful sacred space where people were invited to experience themselves in a serene setting.
Full Bloom Farm hosted garden tours, lavender festivals, events, yoga and meditation classes, wellness workshops, and ceremonies that focused around nature. We also produced a line of natural lavender bath and body products that were sold at the farm and in natural health stores. In addition, culinary lavender and lavender honey were sold to numerous restaurants.
After nine years of running the centre, my marriage ended and I decided to sell the business. I was faced once again with having to let go and enter a new transition. Up to this point, I was always the serious one taking care of others. With this new shift, I allowed myself to explore ME. I spent a few years travelling and learning how to play again. My belongings were placed in storage and I began my journey which I called, "My Grand Adventure: My Love Affair With Myself."
I travelled to many countries and focused on my personal growth and expansion. During my time in Ireland, Peru, and India I was exposed to death and noticed how different it was done than in the West. Certain cultures embraced death as part of life and created rituals around the person's passing that I knew nothing about. When I returned to Vancouver, I began to explore death and grieving in depth. I studied Conscious Dying and Multi-Dimensional Grief Resolution Coaching and became certified to support people and families to find peace as they transition through the end of life.
My mission is to support people going through two of the most important phases of life: the beginning and end of life.
Diane Hume
Diane Hume is founder of Dream Receiver Training and Coaching Academy.  Relationship Healing is the primary focus of her work.
Relationships are the cornerstone of our society and based on her knowledge of the mind, she has developed the Dream Receiver Methods and Formulas so that you can understand your unconscious communications and have better connections in your relationships.
Diane has been married for 30 years and raised 2 healthy children.  She realizes that to achieve true happiness in life, all key areas need to be aligned.
Diane assists clients in building teams and creating meaningful relationships. She has been doing this for over 20 years, both personally and professionally.
Diane has been applying NLP Practitioner (Coaching) (Neuro-linguistic Programming) for over 8 years and has created custom designed courses for individuals, Relational Leadership, Team Building,
We specialize in getting to the heart of the matter in personal & professional relationships. Enhancing human interaction and understanding is a key part of a balanced life. Long lasting relationships are the key to a healthy lifestyle and is a cornerstone of what we believe and promote and teach here.
In the last 3 years Diane has had many clients who come to her, lost and sleepless with worry about their relationships. After working with Diane couples and individuals find it easy to make the healthy choice of believing in each other and build a better relationship.
Conflict to resolution scenarios that include clients, who are estranged from their adult children.  They were thinking, they would never see their children or grandchildren ever again, and then they reunited with their children and their grandchildren.
Diane also has a unique way in reuniting couples who have been married for 30 years, became disconnected and were ready to give up their relationship. They discovered many hidden challenges and were awakened to what was happening.  They are now on the same page, creating individual, joint goals and a more meaningful relationship.
Unhealthy relationships affects business, personal health and family joy. Many have said, "Had they known, what they now know they would have saved so much time, grief and money". It is also important to many of that they also have a relationship with themselves. A relationship with self wakes up the awareness of a possible calling a desire that you wish to fill. Ignoring the calling can in the long run create blame on loved ones. Everything in balance.
Diane provides programs that combine the best elements of NLP, Personal Development, Law of Attraction, Reiki, Leadership Development and Reverse Imagineering to create the Dream Receiver Method.
If this is like you or you know someone who is in distress about their relationship(s), please leave us a message or book a 30 minute introductory session below. It's well worth your wellbeing and peace of mind.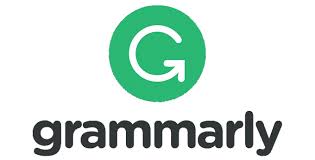 Please follow and like us: