Yesterday, the United States of America announced that it plans to retain its membership in WHO.
I want to thank my brother Dr Tony Fauci once again for addressing the Executive Board so early in his morning.
I was also honoured to speak with Vice-President Kamala Harris in the first hours of her first full work day. Thank you again, Madame Vice President.
The United States has long played a vital role in global health. The US was a founding member of WHO, and has been a leader in the fight against many diseases, from smallpox to polio, and malaria to HIV.
The US contributes an enormous amount to global health, but it also benefits from WHO's work on a range of diseases, both infectious and non-communicable.
American public health professionals who work at WHO and in other global health agencies gain valuable experience and lessons to use at home.
And a healthier, safer world is a healthier, safer America.
So we welcome President Biden's commitment not just to remaining part of the WHO family, but to working constructively with WHO, its Member States and the multilateral system to end the pandemic and address the many health challenges we face globally.
In that sense, we welcome the Biden administration's commitment to protect women's and girl's sexual and reproductive health and reproductive rights around the world.
It comes at a critical juncture – as the world prepares for the 25th anniversary of the landmark Beijing Declaration on women's rights – that helped shape gender equality and women's movements globally.
We also welcome the United States' commitment to rejoin the Paris Agreement on climate change, which will have major benefits for the health of our planet, and for human health.
We look forward to working with the United States and all Member States as we prepare for a successful COP-26 climate conference later this year.
And we welcome the United States' commitment to support the Access to COVID-19 Tools Accelerator, and to join COVAX.
Vaccines are giving us all hope of ending the pandemic and getting the global economy on the road to recovery. But we can only end the pandemic anywhere if we end it everywhere.
And to do that, we need every Member State, every partner, and every vaccine producer on board.
That's why today I'm glad to announce that COVAX has signed an agreement with Pfizer/BioNTech for up to 40 million doses of its vaccine.
Additionally, pending WHO emergency use listing, we expect almost 150 million doses of the AstraZeneca/Oxford vaccine to be available for distribution by COVAX in the first quarter of this year.
Together, these announcements mean COVAX could begin delivering doses in February, provided we can finalize a supply agreement for the Pfizer/BioNTech vaccine, and emergency use listing for the AstraZeneca/Oxford vaccine.
COVAX is on track to deliver 2 billion doses by the end of this year.
This agreement also opens the door for countries who are willing to share doses of the Pfizer/BioNTech vaccine to donate them to COVAX and support rapid rollout.
In my remarks to the WHO Executive Board on Monday, I called on the international community to work together as one global family to ensure the vaccination of health workers and older people is underway in all countries within the first 100 days of this year.
The commitment of the United States to join COVAX, together with this new agreement with Pfizer/BioNTech, mean that we are closer to fulfilling the promise of COVAX.
Today I'm pleased to be joined by Albert Bourla, the Chairman and Chief Executive Officer of Pfizer.
Albert and I have had several conversations as we have worked together to make this agreement happen.
Albert, thank you for your partnership. You have the floor.
[MR BOURLA ADDRESSED THE MEDIA AND INTRODUCED DR SETH BERKLEY, CHIEF EXECUTIVE OFFICER OF GAVI, WHO ALSO ADDRESSED THE MEDIA]
Thank you, Seth. As we have often said, it's not vaccines on their own that will help to end the pandemic, it's vaccination.
UNICEF is playing a vital role in preparing countries for the delivery and rollout of vaccines, and I'm pleased to welcome Henrietta Fore, the Executive Director of UNICEF.
Henrietta, thank you as always for your close partnership. You have the floor.
[ED FORE ADDRESSED THE MEDIA]
Thank you Henrietta, and thank you once again to Albert and Seth.
It's important we all remember that vaccines will complement, but not replace, the proven public health measures that have been shown to suppress transmission and save lives.
We still have a lot of work to do, but the light at the end of the tunnel continues to grow brighter.
I thank you.
Listen to "Depictions Media" on Spreaker.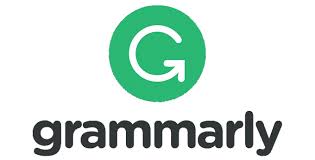 Please follow and like us: