A year ago today, fewer than one thousand 500 cases of COVID-19 had been reported to WHO, including just 23 cases outside China.
This week, we expect to reach 100 million reported cases.
Numbers can make us numb to what they represent: every death is someone's parent, someone's partner, someone's child, someone's friend.
Our response must be twofold: to mourn those we have lost, and to resolve that each one of us will do everything we can to stop transmission and save lives.
Vaccines are giving us hope, which is why every life we lose now is even more tragic.
We must take heart, take hope and take action.
I have called for vaccination of health workers and older people to be underway in all countries within the first 100 days of the year.
But there is so much we can all do to navigate our way out of this pandemic, while we all wait our turn to be vaccinated: physical distancing, avoiding crowds, masks, hand hygiene, ventilation and more.
You might be sick of hearing it. You might be sick of doing it. But this virus is not sick of us.
Please, do your part, for yourself, and for others.
As I said, numbers can be dehumanizing. But behind every number is a person; a story.
One of the ways WHO is helping to tell stories about health is through the WHO Health for All Film Festival.
Last year, almost one thousand 300 films were submitted from all over the world, telling heart-warming and inspiring stories about health and health workers.
This year we're inviting entries in three categories, matching each of WHO's three strategic priorities: universal health coverage; health emergencies; and better health and well-being.
More details about the categories, and the festival, are available on our website.
As a reminder, the deadline for submitting films for this year's festival is this Saturday, the 30th of January. So get your films in – I look forward to seeing them.
===
Last week, I said that the world stood on the brink of a catastrophic moral failure if it doesn't deliver equitable access to vaccines.
Two new studies show that it wouldn't just be a moral failure, it would be an economic failure.
A new report from the International Labour Organization analyses the impact of the pandemic on the global labour market.
It finds that 8.8% of global working hours were lost last year, resulting in a decline in global labour income equivalent to US$ 3.7 trillion.
The report projects that most countries will recover in the second half of 2021, depending on vaccination rollout.
It recommends international support for low- and middle-income countries to support vaccine rollout, and to promote economic and employment recovery.
The second study, commissioned by the International Chamber of Commerce Research Foundation, makes a strong economic case for vaccine equity.
It finds that vaccine nationalism could cost the global economy up to US$9.2 trillion, and almost half of that – US$ 4.5 trillion – would be incurred in the wealthiest economies.
In contrast, the financing gap for the Access to COVID-19 Tools Accelerator this year is US$ 26 billion.
If fully funded, the ACT Accelerator would return up to US$ 166 for every dollar invested.
Vaccine nationalism might serve short-term political goals. But it's in every nation's own medium and long-term economic interest to support vaccine equity.
Until we end the pandemic everywhere, we won't end it anywhere.
As we speak, rich countries are rolling out vaccines, while the world's least-developed countries watch and wait.
Every day that passes, the divide grows larger between the world's haves and have nots.
Less than an hour ago, I spoke to President Ramaphosa of South Africa, and on Wednesday I will be speaking with Ministers of Health and Ministers of Finance from the African Union.
I will tell them that we are doing everything we can to accelerate the rollout of vaccines in Africa, to save lives and get their economies back on track.
The rest of the world must play its part.
The COVID-19 pandemic has reminded all of us that health and economics are closely connected, and that we are all in this together. We're family.
Today I'm delighted to be joined by the author of this new study, Ṣebnem Kalemli-Özcan, Professor of Economics at the University of Maryland.
Professor, thank you for this important work, and thank you for joining us today. You have the floor.
[PROFESSOR KALEMLI-ÖZCAN ADDRESSED THE MEDIA]
Thank you, Professor. It's my sincere wish that all governments pay careful attention to this study.
The study was commissioned by the Research Foundation of the International Chamber of Commerce, which represents more than 45 million companies in over 100 countries.
Today I'm very pleased to welcome John Denton, the Secretary General of the International Chamber of Commerce. John, you have the floor.
Listen to "Depictions Media" on Spreaker.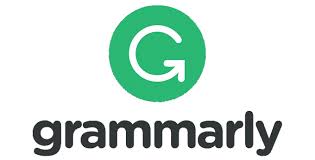 Please follow and like us: