COVID-19 has exacerbated inequalities both between and within countries.
While we have all undoubtedly been impacted by the pandemic, the poorest and most marginalized have been hit hardest – both in terms of lives and livelihoods lost.
In the year ahead, the world needs to make five vital changes.
First, we need to invest in equitable production and access to COVID-19 rapid tests, oxygen, treatments and vaccines between and within countries.
At the start of the year, I made a call for every country to start vaccinating health workers and older people in the first 100 days of 2021.
This week will mark the hundredth day and 190 countries and economies have now started vaccination.
COVAX itself has already delivered 36 million doses to 86 countries and economies.
Supply chains are up and running and health systems primed.
Scaling up production and equitable distribution remains the major barrier to ending the acute stage of this pandemic.
It is a travesty that in some countries health workers and those at-risk groups remain completely unvaccinated.
The effort to achieve vaccine equity will not stop this week.
WHO will continue to call on governments to share vaccine doses and fill the 22.1 billion US dollar gap in the ACT Accelerator for the equitable distribution of vaccines, rapid tests and therapeutics.
We will also look to find new ways to work with manufacturers to boost overall vaccine production.
This month, individuals around the world will also be able to get involved in accelerating vaccine equity, via a new fundraising campaign.
Developed by the WHO Foundation and a range of partners, the campaign will enable individuals and companies to get one, give one, and close the overall COVID-19 vaccine gap. Further updates will be shared around the launch.
===
Second, there must be a serious investment in primary health care and getting health services to every member of every community.
The pandemic has exposed the fragility of our health systems.
As essential services were paused, many diseases came roaring back.
At least half of the world's population still lacks access to essential health services and out of pocket expenses on health drive almost 100 million people into poverty each year.
As countries move forward post-COVID-19, it will be vital to avoid cuts in public spending on health and other social sectors.
Such cuts are likely to increase hardship among already disadvantaged groups.
They will weaken health system performance, increase health risks, add to fiscal pressure in the future and undermine development gains.
Instead, governments should meet WHO's recommended target of spending an additional 1 per cent of GDP on primary health care, which is central to improving both equity and efficiency.
And they must reduce the global shortfall of 18 million health workers needed to achieve universal health coverage by 2030.
Third, prioritize health and social protection.
Some countries have already put in place expanded social protection schemes to mitigate the negative impact of the pandemic on poverty, education, nutrition and overall health.
These schemes should be extended until essential services are up and running again.
And they must include marginalized groups in planning and implementing future schemes.
Fourth, build safe, healthy and inclusive neighbourhoods.
City leaders have often been powerful champions for better health – for example, by improving transport systems and water and sanitation facilities.
Access to healthy housing, in safe neighbourhoods, is key to achieving health for all.
But too often, the lack of basic social services for some communities traps them in a spiral of sickness and insecurity. That must change.
Meanwhile, 80 per cent of the world's populations living in extreme poverty are in rural areas where 7 out of 10 people lack access to basic sanitation and water services.
So countries must intensify efforts to reach rural communities with health and other basic social services.
Finally, data and health information systems must be enhanced.
High-quality and timely disaggregated data by sex, wealth, education, ethnicity, race, gender and place of residence is key to working out where inequities exist, and addressing them.
Health inequality monitoring has to be an integral part of all national health information systems – at present just half the world's countries have any capacity to do this.
<a class="spreaker-player" href="https://www.spreaker.com/show/community-partners-and-experts" data-resource="show_id=2917948″ data-theme="light" data-autoplay="false" data-playlist="show" data-cover="https://d1bm3dmew779uf.cloudfront.net/cover/de8df502eb84821cea99b26a5a3bbb02.jpg" data-width="100%" data-height="400px">Listen to "The Influencer Club" on Spreaker.</a><script async src="https://widget.spreaker.com/widgets.js"></script>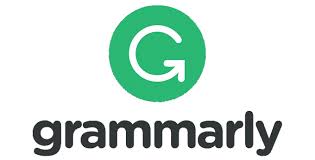 Please follow and like us: