I would like to start by welcoming the Right Honourable Jeremy Hunt, Chair of the UK Parliament's Health and Social Care Select Committee, and Mr Guy Ryder, Director-General of the International Labour Organization.
For thousands of years, medicine has operated on a simple principle: primum non nocere – first do no harm.
That principle is as true today as in the time of Hippocrates. No one should be harmed while seeking care.
But unfortunately, we know this is not the case.
Every second of every hour, in every day of every year, patients are harmed all over the world because of unsafe care.
One in 10 people hospitalized worldwide experience a safety failure or adverse event.
This is a problem for all countries, rich and poor.
If it's not safe, it's not care.
One of the keys to keeping patients safe is keeping health workers safe.
The COVID-19 pandemic has reminded all of us of the vital role health workers play to relieve suffering and save lives.
We all owe health workers an enormous debt – not just because they have cared for the sick. But because they risk their own lives in the line of duty.
Globally, around 14% of COVID-19 cases reported to WHO are among health workers, and in some countries it's as much as 35%, although data are limited and it's hard to know whether health workers are infected in their workplaces or communities.
It's not just the risk of infection. Every day, health workers are exposed to stress, burnout, stigma, discrimination and even violence.
That's why this year, in the International Year of the Nurse and the Midwife, World Patient Safety Day is dedicated to the safety of health workers.
Making sure health workers are safe, protected and well-prepared also protects the people they serve.
To mark World Patient Safety Day, WHO is launching a charter on health worker safety, which we invite all countries, hospitals, clinics and partners to adopt and implement.
The charter is a call to action that asks countries and partners to commit to five actions:
First, to connect the dots between policies on patient safety and health worker safety.
Second, to develop and implement national programmes for the occupational health and safety of health workers.
Third, to protect health workers from violence in the workplace.
Fourth, to improve the mental health and psychological well-being of health workers;
And fifth, to protect health workers from physical and biological hazards.
No country, hospital or clinic can keep its patients safe unless it keeps its health workers safe.
Now more than ever, we have a duty to give health workers the safe working conditions, the training, the pay and the respect they deserve.
I would now like to give the floor to my friend Jeremy Hunt, who has been a long-term advocate for patient safety.
Listen to "Media Update WHO World Patient Safefty Day" on Spreaker.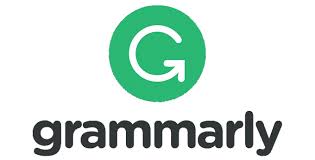 Please follow and like us: